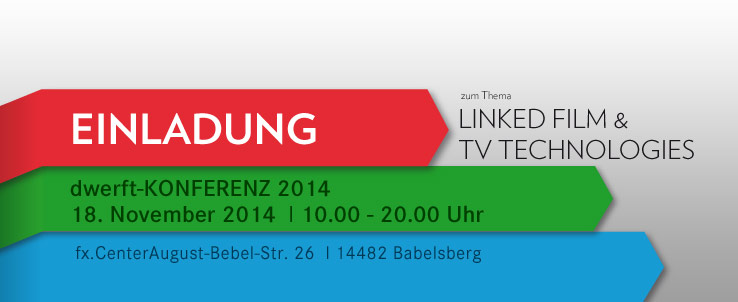 dwerft – linked film & tv services – On 18 November 2014 the research alliance for new film and tv technologies presents its work. From 10 am to 8 pm the dwerft CONFERENCE will discuss the technical challenges of production, distribution and archiving of audio-visual material. The five collaborative projects of the alliance present methods of resolution, which respond to the challenges described by representatives with practical backgrounds.
Registration
Send your binding registration to Madeline Kressler, m.kressler@transfermedia.de, +49 (0) 331-721 21 67.
The conference is for free!