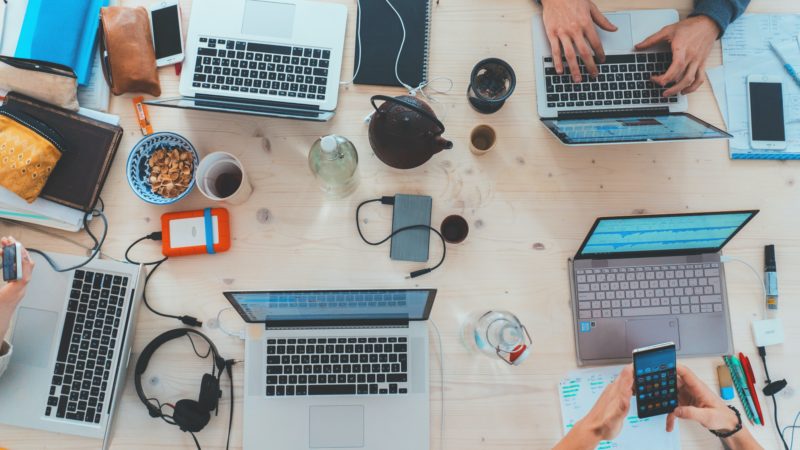 Fachveranstaltungen zum Dritten Engagementbericht – Digitalisierungswerkstatt
On 8th December, the HIIG will host a workshop on digitalisation for civil society organisations. The event will be held in German. 
Als ehemalige Geschäftsstelle des Dritten Engagementberichts veranstaltet das Alexander von Humboldt Institut für Internet und Gesellschaft eine Reihe von Fachveranstaltungen, die die Ergebnisse und Empfehlungen des Berichts aufgreifen. Die Digitalisierungswerkstatt bildet den Auftakt der Veranstaltungsreihe und thematisiert Aspekte der digitalen organisationalen Arbeit in Engagement-Organisationen.
 Digitalisierungswerkstatt
8. Dezember 2020 | Online-Workshop | 10:30-15:00 Uhr
Wie werden begrenzte personelle und finanzielle Ressourcen bestmöglich zur Förderung digitaler Lösungen eingesetzt? Wie findet man die passenden digitalen Tools für den eigenen Arbeitsbereich? Und wie können Digitalisierungsprozesse am besten gesteuert und gemanagt werden? Zivilgesellschaftliche Organisationen sehen sich, nicht nur aufgrund der Corona-Pandemie mit einer Vielzahl von Herausforderungen im Bezug auf die voranschreitende Digitalisierung konfrontiert. 
Dies war auch ein Ergebnis des Dritten Engagementberichts, den das Bundesministerium für Familie, Senioren, Frauen und Jugend (BMFSFJ) im Mai diesen Jahres mit dem Schwerpunkt "Zukunft Zivilgesellschaft: Junges Engagement im digitalen Zeitalter" herausgegeben hat. 
Wir freuen uns sehr, über diese und andere Fragen der Digitalisierung von Engagement-Organisationen mit drei Expert*innen in den Bereichen "Digitalisierung und Strategie, Kommunikation", "Öffentlichkeitsarbeit und Vernetzung" sowie "Daten- und Informationssicherheit" und mit euch diskutieren zu können. Die Veranstaltung richtet sich an Engagement-Organisationen, die die Digitalisierung als Herausforderung einschätzen und Fragestellungen zu der digitalen organisationalen Arbeit haben. Die Veranstaltung findet über die Plattform Zoom statt und ist auf eine Teilnehmendenzahl von 30 begrenzt. Die Teilnahme ist kostenlos.
Ablauf
10:00-10:30 Uhr

Optionale Technikeinführung vor Beginn der Veranstaltung

10:30-10:45 Uhr

Begrüßung durch die Moderatorin Dr. Anja Adler

10:45-11:30 Uhr

3 Best-Practice Präsentationen zu den Themen

11:30-12:15 Uhr

Paneldiskussion mit Expert*innen

12:15-13:00 Uhr

Mittagspause

13:00-15:00 Uhr

World Cafés in digitalen Kleingruppen zu

zuvor eingereichten Fragestellungen
Zwischen dem 08.12.2020 und 18.12.2020 können Teilnehmende individuelle, digitale Sprechstunden mit den Expert*innen à 30 Min. wahrnehmen. 
Anmeldungen können bis einschließlich 03.12.2020 unter der E-Mail Adresse anmeldung@dritterengagementbericht.de erfolgen. Bei erfolgreicher Anmeldung erhalten Sie eine Bestätigung mit weiteren Informationen. 
This high-profile lecture series thrives to develop a European perspective on the processes of transformation that our societies are currently undergoing.
Once a month we publicly discuss the impact of digitalisation on the society. Therefore we invite special guests and engage in a dialogue with the audience.