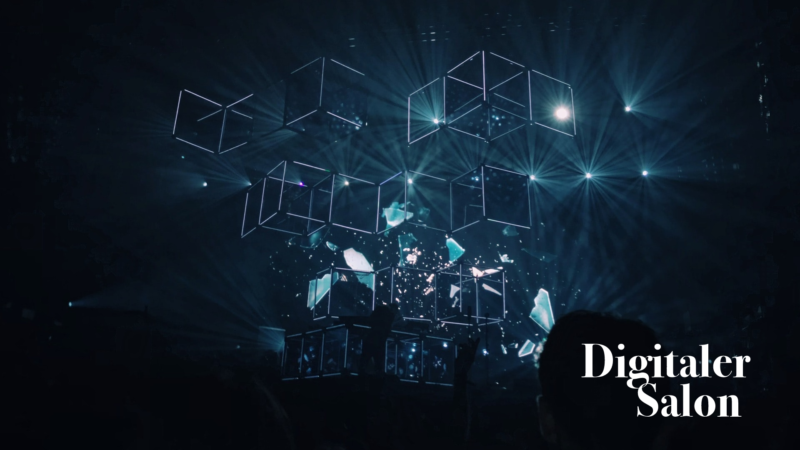 Digitaler Salon: Von Gig zu Gig
Once a month, we publicly discuss the impact of digitisation on society at Digitaler Salon. We invite special guests, engage in a dialogue with the audience and the Twitter community and broadcast it on YouTube. In the March issue of the Digital Salon, we discuss how digitalisation transforms the gig economy and how platforms can become more sustainable for workers. Below you will find more detailed information. The event will be held in German.
Über die Zukunft der Plattformarbeit
Gigwork, Crowdwork, Cloudwork – die Arbeit in der Plattformökonomie hat viele Namen. Das gemeinsame Kennzeichen: Arbeitgeber und Erwerbstätige kommen auf digitalen Plattformen meist für kleinere oder zeitlich begrenzte Arbeitsaufträge – auch 'Gigs' genannt – zusammen (z.B. Lieferbot*innen, Designer*innen oder Entwickler*innen). Die Beschäftigung über Gigs ermöglicht vielen Erwerbstätigen – gerade in ökonomischen Schwellenländern – eine neue Form von flexiblem und selbstbestimmten Einkommen. Oftmals ist Plattformarbeit aber noch immer von unsicheren Verhältnissen, Mangel an Fairness und kurzen Befristungen gekennzeichnet. Gig-Worker*innen sind überwiegend vom Wohlwollen der Plattformbetreiber*innen abhängig oder ungeschützt der undurchsichtigen Kontrolle von Algorithmen ausgesetzt, über die sie ihre Aufträge und Zahlungen erhalten. Wie könnten Plattformen nachhaltiger auf den Schutz der Erwerbstätigen ausgerichtet werden? Wo liegt die Grenze zwischen Gig-Work und Scheinselbstständigkeit? Und wie sieht die Zukunft der Plattformarbeit aus?
Digitaler Salon: Von Gig zu Gig
29. März 2023 | HIIG & Livestream | 19:00 Uhr
Einlass: 18:30 Uhr
This high-profile lecture series thrives to develop a European perspective on the processes of transformation that our societies are currently undergoing.
Once a month we publicly discuss the impact of digitalisation on the society. Therefore we invite special guests and engage in a dialogue with the audience.