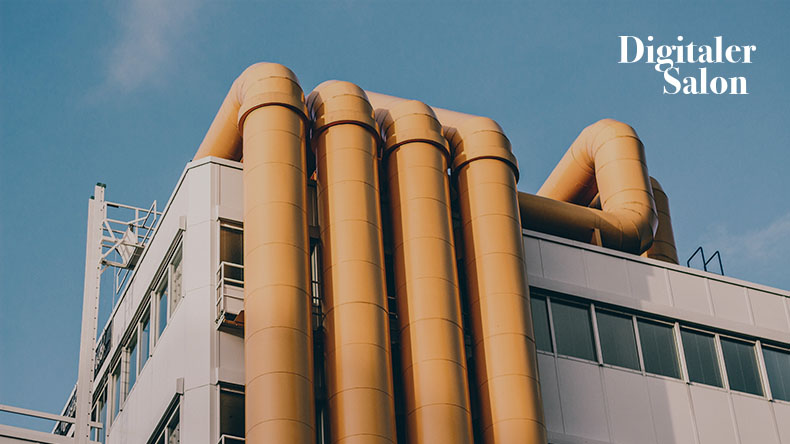 Digitaler Salon: Vom Fließband zur KI
Once a month, we publicly discuss the impact of digitisation on society at Digitaler Salon. We invite special guests, engage in a dialogue with the audience and the Twitter community and broadcast it on YouTube. In April, we will talk about the implications of AI in the workplace. Below you will find more detailed information in German.
Künstliche Intelligenz wird zunehmend in der Arbeitswelt eingesetzt und löst dabei sowohl Begeisterung, als auch Unbehagen aus. KI kann zum Beispiel dabei unterstützen, Hasskommentare auf Online-Plattformen zu filtern oder Unternehmen bei der Sichtung von Bewerbungsunterlagen assistieren. In welchen weiteren Arbeitsbereichen und mit welchen Zielen wird KI heute bereits eingesetzt? Und wie verändert sich der Arbeitsalltag dadurch? Geht es darum, Menschen zu entlasten oder sie direkt zu ersetzen? Und wie sehen die Beschäftigten den Einsatz von KI? Neben den Chancen und Risiken von KI wollen wir auch über verschiedene Optionen einer gesellschaftlich verträglichen KI in der Arbeitswelt sprechen.
Digitaler Salon – Vom Fließband zur KI 
28.4.2021 | Livestream | 19.00 Uhr
Die Moderatorin Katja Weber spricht mit Georg von Richthofen. Er ist wissenschaftlicher Mitarbeiter in der Innovation, Entrepreneurship & Gesellschaft Forschungsgruppe am HIIG. Als Senior Researcher im Projekt "Künstliche Intelligenz & Wissensarbeit" erforscht er den Einsatz von künstlicher Intelligenz in der Wissensarbeit. Das Forschungsprojekt ist Teil der Fokusgruppe "Künstliche Intelligenz in der Arbeitswelt" des Bundesministeriums für Arbeit und Soziales. Ziel des Projektes ist es Handlungsempfehlungen für den Umgang mit künstlicher Intelligenz in interdisziplinärer Zusammenarbeit mit Expert*innen aus Politik, Wissenschaft und Industrie zu entwickeln.
From 7 pm the talk will be broadcasted live on hiig.de. Then join in – via Twitter or Slido using #DigSal. Digitaler Salon takes place every last Wednesday of the month under a different question. Records of past events and more information can be found here.
Also, further insights into how AI practically affects (the future of) work are provided by Georg von Richthofen, Dr. Ali Aslan Gümüsay and Hendrik Send in their recently published book chapter, which is available Open Access. 
This high-profile lecture series thrives to develop a European perspective on the processes of transformation that our societies are currently undergoing.
Once a month we publicly discuss the impact of digitalisation on the society. Therefore we invite special guests and engage in a dialogue with the audience.