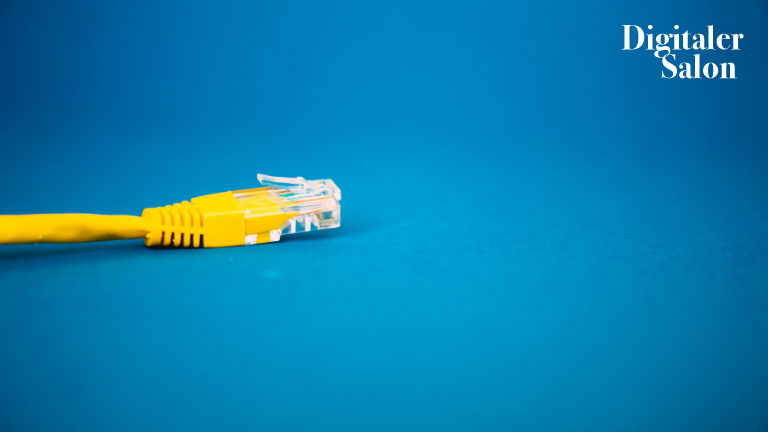 Digitaler Salon: Unable to Reconnect
Once a month, we publicly discuss the impact of digitisation on society at Digitaler Salon. We invite special guests, engage in a dialogue with the audience and the Twitter community and broadcast it on YouTube. In March, we will talk about the means of solidarity during the Russian invasion in Ukraine. Below you will find more detailed information. The event will be held in German.
Zensur, Solidarität und Informationsfreiheit auf digitalen Plattformen im Russland-Ukraine-Krieg.
Die völkerrechtswidrige Invasion in die Ukraine unter der Führung des russischen Präsidenten markiert eine Zäsur für die Weltgemeinschaft. Neu ist die digitale Dimension des Krieges in Bezug auf Plattformen wie zum Beispiel Meta, Twitter, YouTube oder TikTok. Sie befinden sich aktuell in einem heftigen Konflikt um Selbstregulierung, Zensur und Informationsfreiheit. Denn als Teil einer kritischen Informationsinfrastruktur ermöglichen sie eine unabhängige Berichterstattung, die Organisation von Hilfsangeboten und eine zivile  Kommunikation innerhalb und außerhalb der Krisengebiete. Zudem nutzen auch Bürger*innen kleinere Plattformen wie Tinder, Etsy oder AirBnb kreativ, um sich durch Einzelgespräche mit Russ*innen oder direkte Spenden für Ukrainer*innen solidarisch zu zeigen. Auf der anderen Seite stehen viele der Plattform-Unternehmen stark in der Kritik, ihrer Verantwortung im Umgang mit Fake News, Propaganda und Hetze nicht gerecht zu werden. Derzeit offenbart sich ihre eigene politische Anfälligkeit durch den Versuch von Regierungen, digitale Plattformen für eigene Zwecke zu missbrauchen, zu sanktionieren oder direkt abzuschalten. 
Deshalb fragen wir uns in dieser Ausgabe des Digitalen Salons, wie Plattformen und Nutzer*innen mit dieser Situation umgehen. Was passiert, wenn ein grenzübergreifender Austausch zwischen Ländern und ihrer Bevölkerung nicht mehr möglich ist? Lässt sich eine digitale Gesellschaft systematisch von der Außenwelt abkoppeln? Welche Wirkung hat das auf die Wahrnehmung und Weiterführung des Krieges?
Digitaler Salon – Unable to Reconnect
30.03.2022 | HIIG & Livestream | 19.00 Uhr
Unterstützung für unabhängigen Journalismus:
Der Digitale Salon findet jeden letzten Mittwoch im Monat unter einer anderen Fragestellung statt. Aufzeichnungen vergangener Digitaler Salons und mehr Informationen finden Sie hier.
Bookings
Eine Anmeldung ist für diese Veranstaltung aktuell nicht möglich.
This high-profile lecture series thrives to develop a European perspective on the processes of transformation that our societies are currently undergoing.
Once a month we publicly discuss the impact of digitalisation on the society. Therefore we invite special guests and engage in a dialogue with the audience.