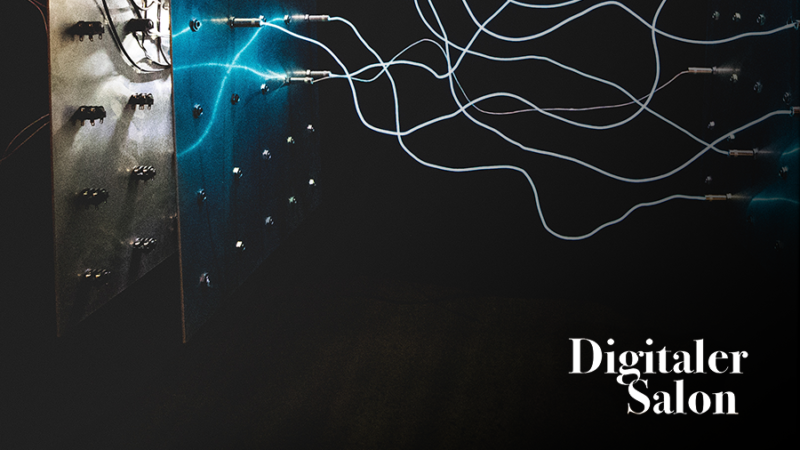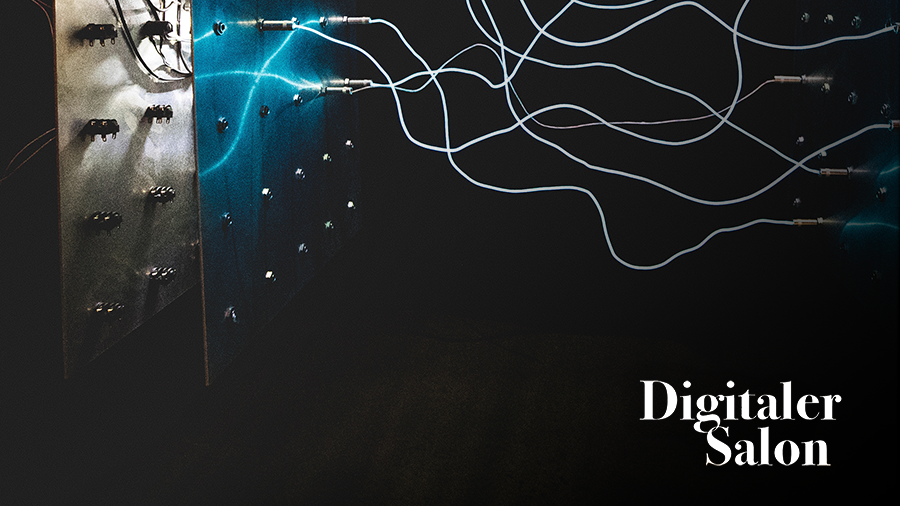 Digitaler Salon: LANgelegt
Once a month, we publicly discuss the impact of digitalization on society at Digitaler Salon. We invite special guests, engage in a dialogue with the audience and the Twitter community and broadcast it on YouTube. In October, we talk about online blackout: The Internet is gone and nothing works anymore: How protected are our data networks from blackout? And are we prepared for an emergency? Below you will find more detailed information in German.
LANgelegt. Das Internet ist weg und nichts funktioniert mehr: Wie sicher sind unsere Datennetze vor dem Blackout? Und sind wir für den Ernstfall gewappnet?
Digitaler Salon – LANgelegt
31.10.2018 | 19.00 Uhr | HIIG | Französische Straße 9 | 10117 Berlin
Du schaust gerade deine Lieblingsserie und plötzlich hängt der Stream – die Internetverbindung ist lahmgelegt. Normalerweise bist du gleich wieder im Netz, doch was passiert, wenn nicht? Ohne Internet kein WhatsApp, Facebook und Amazon. Aber es kommt noch viel schlimmer: In kurzer Zeit bricht die gesamte Infrastruktur und somit auch unsere Grundversorgung zusammen. Eine Welt, in der das Chaos regiert? Wie bedrohlich ist dieser Katastrophenzustand und sind wir für den Notfall vorbereitet? Wie sicher sind unsere Datennetze vor dem Blackout und was sind die alternative Infrastrukturen? Willkommen in einer post-digitalen Gesellschaft, in der wir uns die Frage stellen müssen: Können wir überhaupt noch ohne Internet?
Die Moderatorin Katja Weber diskutierte mit:
Die Einführung in das Thema übernahm Kai Gärtner, Projektleiter und ehemaliger Katastrophenschutzbeauftragter (Systemadmin) am HIIG.
Der Digitale Salon öffnet ab 18:30 Uhr seine Türen. Ab 19:00 Uhr wird die Sendung live auf hiig.de übertragen. Dann heißt es mitmachen – vor Ort und per Twitter via #DigSal. Der Digitale Salon findet jeden letzten Mittwoch im Monat unter einer anderen Fragestellung statt. Aufzeichnungen vergangener Digitaler Salons und mehr Informationen finden Sie hier.
Für den Digitalen Salon ist keine Registrierung erforderlich.

This high-profile lecture series thrives to develop a European perspective on the processes of transformation that our societies are currently undergoing.
Once a month we publicly discuss the impact of digitalisation on the society. Therefore we invite special guests and engage in a dialogue with the audience.