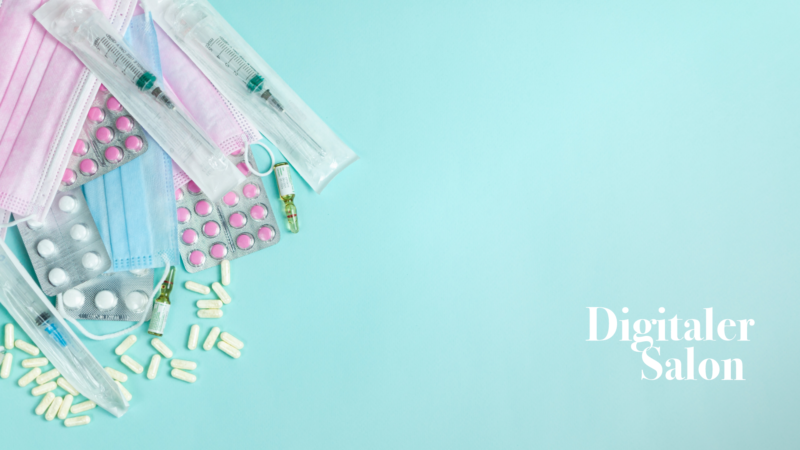 Digitaler Salon: Invisible Patient
Once a month, we publicly discuss the impact of digitisation on society at Digitaler Salon. We invite special guests, engage in a dialogue with the audience and the X community and broadcast it on YouTube. In the November issue of the 'Digitaler Salon', we discuss discrimination in medical datasets, what its consequences can be and how this might be solved. Below you will find more detailed information. The event will be held in German.
Gesundheitsdaten auf dem Prüfstand
Warum werden KI-Modelle zur Brustkrebsvorsorge hauptsächlich an biologisch-männlichen Körpern trainiert, obwohl 99% aller Diagnosen biologisch-weibliche Körper betreffen? Und wieso sind Black, Indigenous und/oder People of Colour (BIPoC) in dermatologischen Studien trotz medizinisch relevanter Faktoren kaum oder teils überhaupt nicht repräsentiert? Mangelnde geschlechtsspezifische Gesundheitsforschung, einseitige Schulungen von Fachpersonal, implizite Vorurteile und verallgemeinernde Kriterien beeinflussen ärztliche Entscheidungen. All das wirkt sich auf die Diagnose und die Behandlung von Patient*innen aus und fördert Ungerechtigkeiten im Gesundheitssystem. Wie groß die 'Gender Data Gap' in der Medizin wirklich ist und wie wir Diskriminierung in medizinischen Datensätzen bekämpfen können, diskutieren wir in der November-Ausgabe des Digitalen Salons.
Digitaler Salon: Invisible Patient
29. November 2023 | HIIG & Livestream | 19:00 Uhr
Einlass: 18:30 Uhr
This high-profile lecture series thrives to develop a European perspective on the processes of transformation that our societies are currently undergoing.
Once a month we publicly discuss the impact of digitalisation on the society. Therefore we invite special guests and engage in a dialogue with the audience.