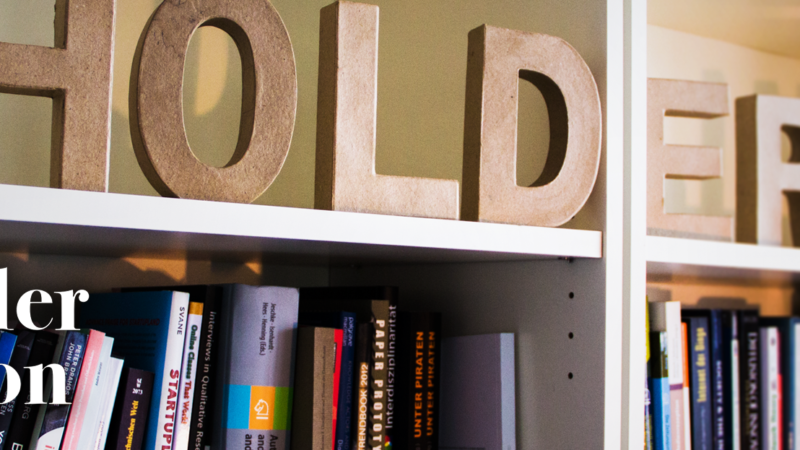 Digitaler Salon: Dem Hölderlin sein Hashtag | Talk
Once a month we publicly discuss the impact of digitalisation on the society. Therefore we invite special guests, engage in a dialogue with the audience and the Twitter-community and finally broadcast it in cooperation with the German broadcasting agency DRadio Wissen. The upcoming #DigSal discusses new ways to connect data and use more tools through which we can represent and experience the past differently – in a digital age. Below you can find more detailed information in German. This month we discuss literature and storytelling in the digital age. Are algorithms the new authors?
Der DigSal-Auftakt 2016 widmet sich ganz dem literarischen Erbe der großen Schriftsteller und dem Schreiben im Internet als kulturellem Raum heute. Online-Schreibpraxis in Form von Blogs sind dynamischer Teil unserer Gegenwart und bieten genreübergreifende multimediale Ansätze. Wir wollen wissen: Sind Algorithmen die neuen Autoren einer berechneten Literatur? Und wie verhält es sich mit der literarischen Landschaft in Zeiten von Amazon und Co? Wie können wir Schreiben neu erzählen und Erzählen neu vertexten und was ist eigentlich Weltliteratur? Diskutiert mit uns zwischen Büchern und Digitalem am letzten Mittwoch im Monat.
DIGITALER SALON | DEM HÖLDERLIN SEIN HASHTAG
27.01.2016 | 19.00 Uhr | Ocelot | Brunnenstraße 181 | Berlin
Katja Weber von DRadio Wissen diskutierte am 27.01.2016 mit:
Eine Einführung gab Cornelius Puschmann, assozierter Forscher im Bereich Open Science des Alexander von Humboldt Institut für Internet und Gesellschaft.
Der Digitale Salon öffnet ab 18:30 Uhr seine Türen. Ab 19:00 Uhr wird die Sendung live auf hiig.de übertragen. Dann heißt es mitmachen – vor Ort und per Twitter via #DigSal. Der Digitale Salon findet jeden letzten Mittwoch im Monat unter einer anderen Fragestellung statt. Aufzeichnungen vergangener Digitaler Salons und mehr Informationen finden Sie unter www.hiig.de/DigSal.

Event Newsletter
Sign up for our newsletters and be the first to learn about new events and exciting research results.
This high-profile lecture series thrives to develop a European perspective on the processes of transformation that our societies are currently undergoing.
Once a month we publicly discuss the impact of digitalisation on the society. Therefore we invite special guests and engage in a dialogue with the audience