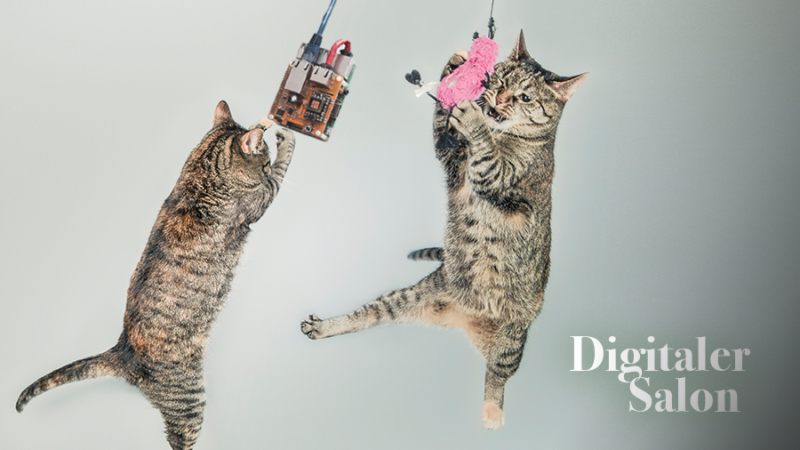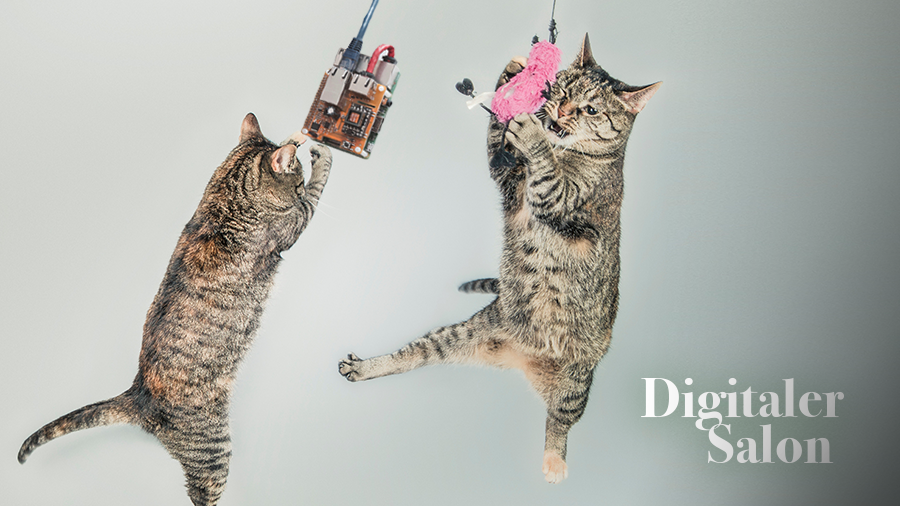 Digitaler Salon Special: Gewissensbytes
Once a month, we publicly discuss the impact of digitalization on society at Digitaler Salon. We invite special guests, engage in a dialogue with the audience and the Twitter community and broadcast it on YouTube. The subject of the #DigSal in September was ethics and information technology: There is still no algorithm for ethics. How much power do computer scientists have and how can the ethical guidelines be reconciled with computer science practice? Below you will find more detailed information in German.
Gewissensbytes – Für Ethik gibt es noch keinen Algorithmus. Wie viel Macht haben InformatikerInnen und wie können die ethischen Leitlinien mit der informatischen Praxis in Einklang gebracht werden?
Algorithmen verstecken sich in fast allen Bereichen unseres Lebens. Sie bestimmen, wessen Instagram-Posts wir sehen, wie unsere Kreditwürdigkeit eingestuft wird oder welche Route das selbstfahrende Auto nehmen wird. Kurz gesagt: Algorithmen bestimmen die Regeln der digitalen Gesellschaft – und mit großer Macht kommt große Verantwortung. Können Algorithmen überhaupt neutral sein? Was ist die Rolle der InformatikerInnen? Diskriminiert eine Software bestimmte Gruppen, wird Überwachung dadurch einfacher und was sind die langfristigen Auswirkungen – oft werden InformatikerInnen mit ethischen Problemen allein gelassen. Wie können ethische Leitlinien mit der informatischen Praxis in Einklang gebracht werden? Verhindert zu viel Regulierung im Informationszeitalter echte Innovation – oder ist sie der einzig effektive Schutz für Menschenrechte?
Digitaler Salon Spezial – Gewissensbytes
26.09.2018 | 19.00 Uhr | Fraunhofer Forum im Spreepalais am Dom
Saal Spektrum | Anna-Louisa-Karsch-Str. 2 | 10178 Berlin
Im Rahmen der INFORMATIK 2018 diskutierte die Moderatorin Katja Weber mit:
Die Einführung in das Thema übernahm Theresa Züger, assoziierte Forscherin im Projekt "Die Entwicklung der digitalen Gesellschaft" am HIIG.
Der Digitale Salon öffnet ab 18:30 Uhr seine Türen. Ab 19:00 Uhr wird die Sendung live auf hiig.de übertragen. Dann heißt es mitmachen – vor Ort und per Twitter via #DigSal. Der Digitale Salon findet jeden letzten Mittwoch im Monat unter einer anderen Fragestellung statt. Aufzeichnungen vergangener Digitaler Salons und mehr Informationen finden Sie hier.
Für den Digitalen Salon ist keine Registrierung erforderlich. Dieses Mal fand der Digitale Salon ausnahmsweise im Spreepalais zur INFORMATIK 2018 statt.

This high-profile lecture series thrives to develop a European perspective on the processes of transformation that our societies are currently undergoing.
Once a month we publicly discuss the impact of digitalisation on the society. Therefore we invite special guests and engage in a dialogue with the audience.