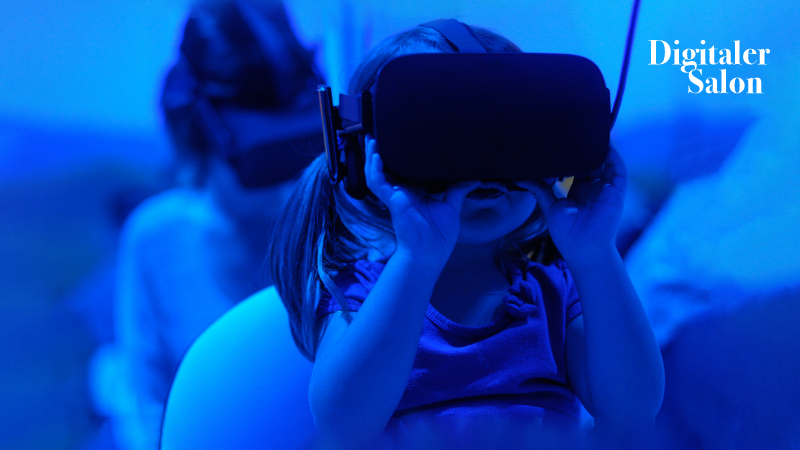 Digitaler Salon: Digital Society – Nerds Only?
Once a month, we publicly discuss the impact of digitisation on society at Digitaler Salon. We invite special guests, engage in a dialogue with the audience and the Twitter community and broadcast it on YouTube. In November, we will talk about digital literacy and digital divides. Below you will find more detailed information. The event will be held in German.
Das Verhältnis der Deutschen zur Digitalisierung ist ambivalent. Dienste wie Online-Banking, Shopping-Apps oder E-Health-Anwendungen sind seit Jahren etabliert und aus dem Lebensalltag nicht mehr wegzudenken, dennoch lässt ein flächendeckender digitaler Ausbau weiter auf sich warten. Ein kompetenter Umgang mit digitaler Technologie ist längst zu einer Notwendigkeit für soziale Teilhabe in unserer Gesellschaft geworden, doch neben eigenen digitalen Kompetenzen sind hier vor allem moderne Infrastrukturen eine wesentliche Voraussetzung. Wie tief die digitalen Gräben im Land teilweise sind, hat zuletzt die Covid-19-Pandemie verdeutlicht.
In dieser Ausgabe des Digitalen Salons widmen wir uns der Frage, welche demografischen, ökonomischen und geographischen Hürden es für die digitale Gesellschaft gibt. Sind die Grundvoraussetzungen für die (Weiter-)Bildung digital kompetenter Bürger*innen überhaupt gegeben? Und was meinen wir eigentlich, wenn wir von digitaler Kompetenz sprechen?
Digitaler Salon – Digitale Gesellschaft: Nerds Only?
24.11.2021 | Livestream | 19.00 Uhr
This high-profile lecture series thrives to develop a European perspective on the processes of transformation that our societies are currently undergoing.
Once a month we publicly discuss the impact of digitalisation on the society. Therefore we invite special guests and engage in a dialogue with the audience.