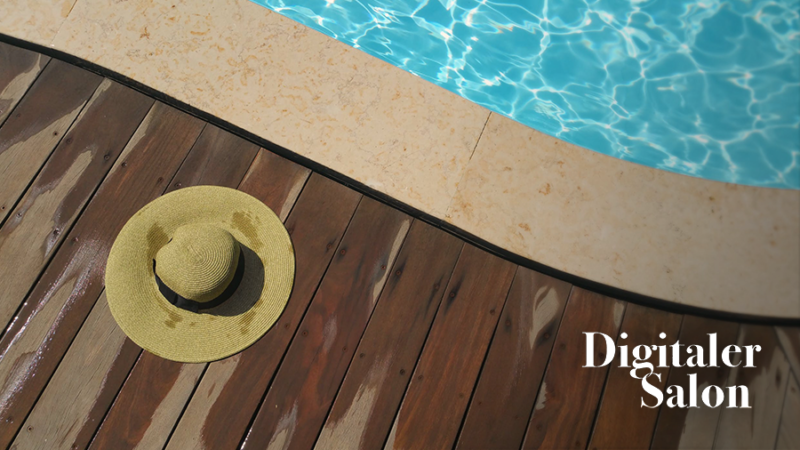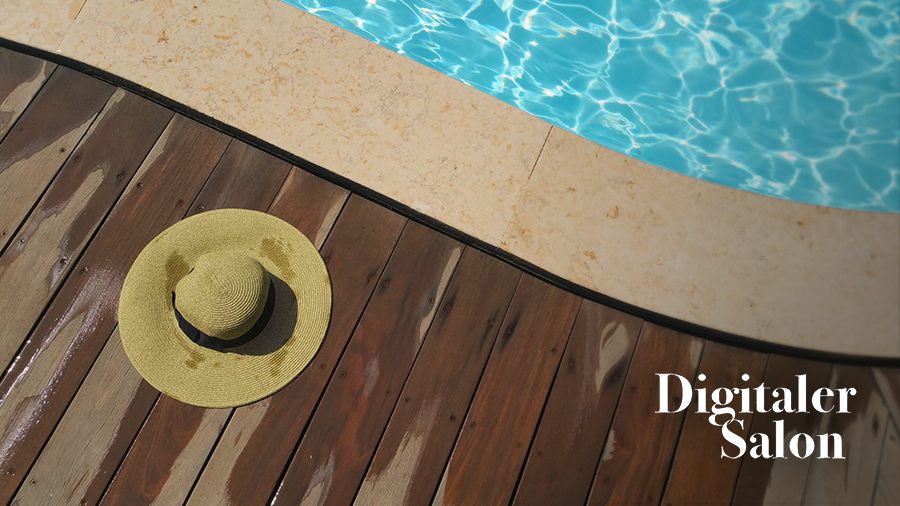 Digitaler Salon: Appschuften | Talk
Once a month, we publicly discuss the impact of digitalization on society at Digitaler Salon. We invite special guests, engage in a dialogue with the audience and the Twitter community and broadcast it on YouTube. The subject of the #DigSal in August is the change in working life caused by the digitalization: Permanent vacation in a virtual working paradise? How do digital nomads work and when does crowdworking become exploitation? Below you will find more detailed information in German.
Appschuften. – Mit Laptop einmal um die Welt: Dauerurlaub im virtuellen Arbeitsparadies? Wie arbeiten digitale NomadInnen und wann wird Crowdworking zur Ausbeutung?
Ob im Homeoffice, Coworking Space oder als digitale NomadInnen auf Bali – dank der Digitalisierung wird der Arbeitsalltag flexibler. Viele können selbstbestimmt entscheiden, wann und wo gearbeitet wird: auf den ersten Blick ein Paradies für alle Arbeitnehmenden. Doch inwieweit wollen wir die Grenzen von Arbeit und Freizeit weiter verschwimmen lassen? Wie viel Unsicherheit geht mit den flexiblen Arbeitsverhältnissen der Plattformanbieter einher? Welche Auswirkungen haben die neuen Formen der Arbeit auf unsere Sozialsysteme? Viele CrowdworkerInnen sind ihren KollegInnen noch nie begegnet und Büroräume werden weniger gebraucht. Teambuilding ade, wenn die gemeinsame Kaffeemaschine ausbleibt? Und wie gestaltet sich ArbeiterInnen-Solidarität in der digitalen Gesellschaft?
Digitaler Salon – Appschuften
29.08.2018 | 19.00 Uhr | HIIG | Französische Straße 9 | 10117 Berlin
Die Moderatorin Teresa Sickert diskutierte am 29.08.2018 mit:
Die Einführung in das Thema übernahm Konrad Muschick, studentischer Mitarbeiter am HIIG.
Der Digitale Salon öffnet ab 18:30 Uhr seine Türen. Ab 19:00 Uhr wird die Sendung live auf hiig.de übertragen. Dann heißt es mitmachen – vor Ort und per Twitter via #DigSal. Der Digitale Salon findet jeden letzten Mittwoch im Monat unter einer anderen Fragestellung statt. Aufzeichnungen vergangener Digitaler Salons und mehr Informationen finden Sie hier.
Für den Digitalen Salon ist keine Registrierung erforderlich.

This high-profile lecture series thrives to develop a European perspective on the processes of transformation that our societies are currently undergoing.
Once a month we publicly discuss the impact of digitalisation on the society. Therefore we invite special guests and engage in a dialogue with the audience.