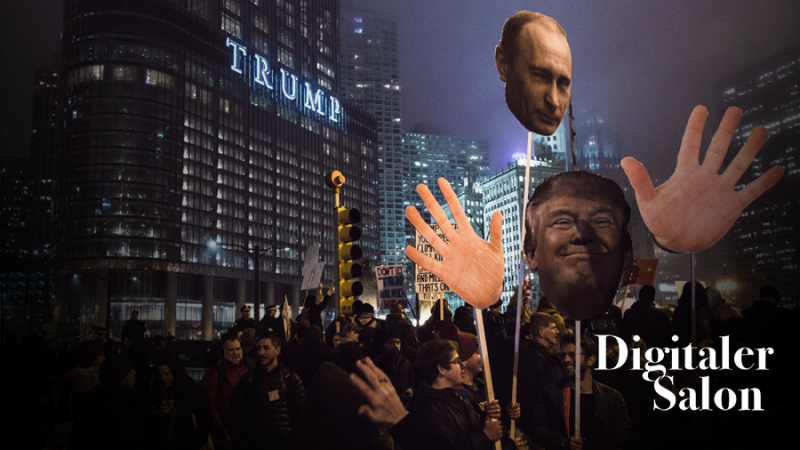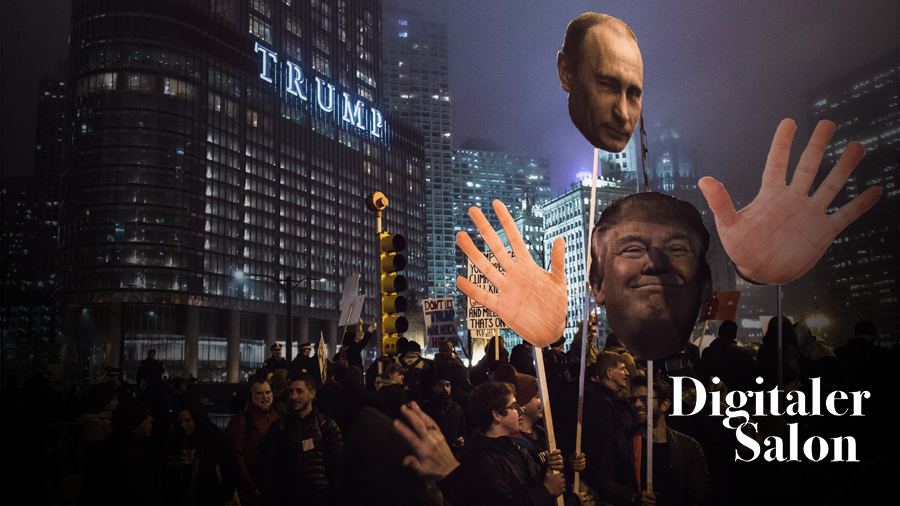 Digitaler Salon: Alles nur gefakt?
Once a month, we publicly discuss the impact of digitalization on society at Digitaler Salon. We invite special guests, engage in a dialogue with the audience and the Twitter community and broadcast it on YouTube. In November, we talk about online fake content: Varoufake, celebrity sex videos and bonsai kittens – technology makes fake material look ever more real. How can we distinguish between reality and fiction in the future? Below you will find more detailed information in German.
Alles nur gefakt? Varoufake, Promi-Sexvideos und Bonsai Kittens – Technik lässt gefälschtes Material immer echter wirken. Können wir in Zukunft noch zwischen Realität und Fiktion unterscheiden?
Digitaler Salon – Alles nur gefakt?
28.11.2018 | 19.00 Uhr | HIIG | Französische Straße 9 | 10117 Berlin
So schnell wie uns das Internet mit wichtigen Informationen versorgt, so rasch wird auch Falsches in die digitale Umlaufbahn geschossen. Lange schon sind Fake News und von Algorithmen gefälschte Bilder und Stimmen – so genannte Deepfakes – in aller Munde und nicht zuletzt Bestandteil politischer Kampagnen geworden. Welche Möglichkeiten besitzen wir, Fakten von Fakes zu unterscheiden, wenn Technik immer besser wird, gefälschtes Material echt aussehen zu lassen? Was macht die Dauerbeschallung von Fake-Vorwürfen mit unserem Verhältnis zur Realität? Oftmals zählen Klicks und Aufmerksamkeit mehr als ein ordentlicher Faktencheck. Welche Strategien gibt es, gegen diese Logik anzukämpfen? Wie erhöhen wir wieder das Grundvertrauen in journalistische Arbeit, damit niemand mehr sagen kann: Alles nur gefakt!?
Die Moderatorin Katja Weber diskutierte mit:
Die Einführung in das Thema übernahm Stefan Baack, assoziierter Forscher am HIIG.
Der Digitale Salon öffnet ab 18:00 Uhr seine Türen. Ab 19:00 Uhr wird die Sendung live auf hiig.de übertragen. Dann heißt es mitmachen – vor Ort und per Twitter via #DigSal. Der Digitale Salon findet jeden letzten Mittwoch im Monat unter einer anderen Fragestellung statt. Aufzeichnungen vergangener Digitaler Salons und mehr Informationen finden Sie hier.
Für den Digitalen Salon ist keine Registrierung erforderlich. Achtung: Der letzte Salon des Jahres beginnt schon um 18:30 Uhr für ein Bullshit-Bingo! Einlass ab 18 Uhr. 

This high-profile lecture series thrives to develop a European perspective on the processes of transformation that our societies are currently undergoing.
Once a month we publicly discuss the impact of digitalisation on the society. Therefore we invite special guests and engage in a dialogue with the audience.