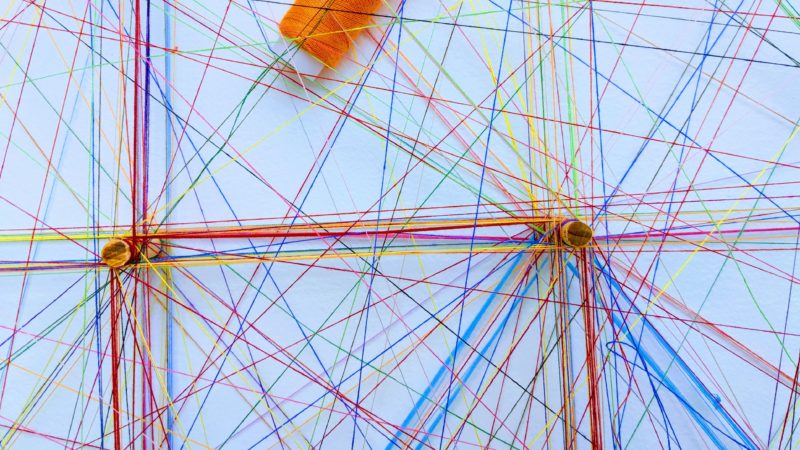 Digital Health – Networking for Value. Networking for Wealth.
This event will be held in German.
To what extent can new infrastructures be created for a healthy and self-determined life in urban areas? In this context, experts from science, politics and business will discuss the performance of digital innovation in the health sector. As an informative platform, the online event serves as an entry point for participants and especially start-ups for a longer-term and joint dialogue.
---
Digitale Innovation im Gesundheitssektor
Netzwerkveranstaltung für Mittelstand und Startups
Donnerstag, 28. Januar 2020 | Online-Veranstaltung über ZOOM-Videoconferencing
---
Nähern Sie sich mit uns den wirtschaftlichen und sozialen Potentialen von digitalen Infrastrukturen im Gesundheitssektor. Wie kann die Gesundheit der gesamten Bevölkerung im urbanen Raum langfristig verbessert werden? Welche Rolle spielen hier neue Technologien für eine nachhaltige Vorsorge, frühzeitige Erkennung und effiziente Betreuung? Lernen Sie dafür innovative Lösungsansätze aus der Branche kennen und vernetzen Sie sich mit relevanten Stakeholder-Gruppen aus Wirtschaft, Wissenschaft und dem Gesundheitssektor. 
---
Programm
18:00 Beginn

18:05 Keynote: Digital Urban Center for Aging & Health I DUCAH
Prof. Dr. Dr. Thomas Schildhauer
18:25 Paneldiskussion: Wirtschaftliche und soziale Potenziale von digitaler Innovation im Gesundheitssektor für Startups und Mittelstand
Katja Weber, Viktoria Trosien, Thomas Krause, Prof. Dr. Daniel Fürstenau
19:10 Break-out Sessions
Diskussion zwischen Expert*innen und Teilnehmenden in Kleingruppen  
19:45 Evaluation und Vernetzung
20:00 Schlusswort 
*Die Ergebnisse der werden grafisch umgesetzt und im Anschluss an die Veranstaltung allen Beteiligten zur Verfügung gestellt.
---
Moderation
Katja Weber arbeitet als Moderatorin, Redakteurin und Autorin für Deutschlandfunk Nova (Hörsaal) und den rbb-Hörfunk.
Keynote
Prof. Dr. Dr. Thomas Schildhauer ist Forschungsdirektor am HIIG und seit 2007 geschäftsführender Direktor des Berlin Career College der Universität der Künste Berlin. Hier forscht er unter anderem zu Internet Enabled Innovation, Digital Business Innovation, Digital Marketing, Social Collaboration, Crowdsourcing und Open Innovation. Prof. Schildhauer ist Gründungsinitiator des Digital Urban Centers for Aging and Health (DUCAH). 
Panel-Diskussion
Thomas Krause ist Referent für Digitalisierung, Mobilität, Gesundheitswirtschaft, Medien und Kreativwirtschaft in der Berliner Senatsverwaltung für Wirtschaft, Energie und Betriebe. Er befasst sich mit einem breiten Spektrum von Angelegenheiten der Gesundheitswirtschaft, unter anderem mit der Digitalisierung der Gesundheitswirtschaft und Innovativer Gesundheitsversorgung.
Viktoria Trosien ist Director of Urban Innovation bei Berlin Innovation Agency (BIA). Die BIA ist eine Unternehmeragentur und Akademie, die neue Arbeits- und Startup-Initiativen für etablierte Unternehmen entwickelt. Hier verwaltet sie Programme, die Startups dabei helfen, Innovationen in der Wirtschaft und im öffentlichen Sektor zu entwickeln. 
Prof. Dr. Daniel Fürstenau lehrt und forscht an der Copenhagen Business School im Fachbereich Digitalisierung. Seine Themenschwerpunkte sind IT-Management und digitale Plattformen sowie Ökosysteme im Gesundheitswesen. Er ist zudem affiliierter Professor am Einstein Center Digital Future Berlin und Leiter einer Arbeitsgruppe für digitale Transformation und IT-Infrastrukturen an der FU Berlin.
---
Die Veranstaltung ist kostenlos und findet im Rahmen des Projektes _Gemeinsam digital statt. Eines der Ziele dieses Projektes ist es, Unternehmen und Start-ups die Möglichkeit zu bieten, sich auszutauschen, voneinander zu lernen und gemeinsam digitale Herausforderungen anzugehen. Die Veranstaltung wird vom Bundesministerium für Wirtschaft und Energie gefördert und ist für Teilnehmende kostenfrei.
Bitte melden Sie sich über Gemeinsam-digital.de an. Bei Fragen schreiben Sie gerne eine Mail an Christoph Gerling (christoph.gerling@hiig.de) oder Frederik Efferenn (frederik.efferenn@hiig.de).
This high-profile lecture series thrives to develop a European perspective on the processes of transformation that our societies are currently undergoing.
Once a month we publicly discuss the impact of digitalisation on the society. Therefore we invite special guests and engage in a dialogue with the audience.