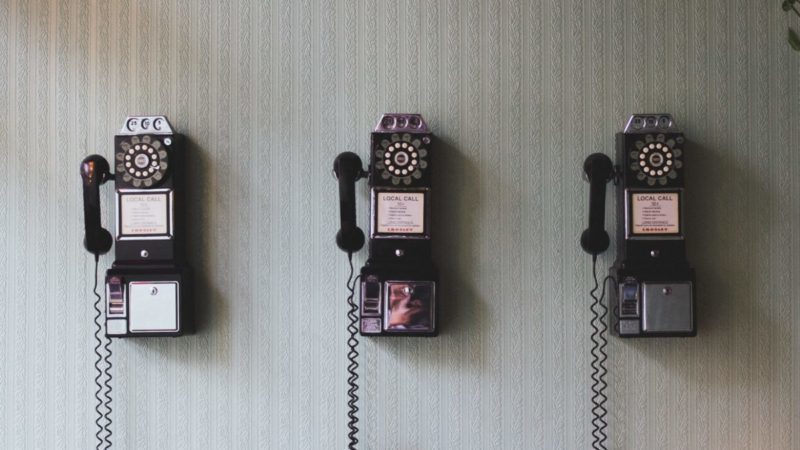 Digitale Kommunikation und gesellschaftliche Steuerung
On 30 November and 1 December 2023, the Alexander von Humboldt Institute for Internet and Society (HIIG) will host the 5th annual meeting of a working group in the Sociological Theory Section of the German Sociological Association. The event will be held in German.
DIGITALE KOMMUNIKATION UND GESELLSCHAFTLICHE STEUERUNG
Gesellschaftstheoretische Perspektiven auf digitale Netzwerke, Infrastrukturen und Kommunikation
5. Jahrestagung des Arbeitskreises "Digitalisierung als Herausforderung für die soziologische Theorie" der DGS-Sektion Soziologische Theorie
30.11. & 01.12.2023
HIIG | Französische Str. 9, 10117 Berlin
Anlässlich des 5-jährigen Bestehens wendet sich die diesjährige Tagung des Arbeitskreises "Digitalisierung als Herausforderung für die soziologische Theorie" der grundsätzlichen Frage zu, ob die Struktur moderner Gesellschaften durch die Digitalisierung verändert wird. Diskutiert wird also, wie sich (spät)moderne Gesellschaften unter dem Eindruck verschiedener Phänomene und Prozesse von Digitalisierung in ihren wesentlichen Strukturmomenten verändern. Wurden sie bislang als kapitalistisch, rationalisiert oder als funktional bzw. horizontal oder auch fraktal differenzierte Gesellschaft beschrieben, steht die weitere Angemessenheit dieser Charakterisierungen zur Diskussion. 
Die gesellschaftstheoretischen Implikationen der Digitalisierung werden in zwei Schwerpunkten sondiert, einmal mit einem Fokus auf Digitalisierung als transformatives Medium und einmal auf Digitalisierung als restrukturierendes Steuerungsmoment. Vortrags- und Diskussionszeit sind großzügig gehalten, um eine für alle Seiten spannende und weiterführende Theoriediskussion zu ermöglichen.
Alle Interessierten sind ganz herzlich eingeladen. Für unsere Planung bitten wir um eine verbindliche Anmeldung bis zum 15.11.2023.
Programm
Donnerstag, 30.11.2023
12:00 Uhr
Registrierung & Imbiss
13:00 Uhr
Begrüßung und Einführung
Gesa Lindemann & Cordula Kropp
(Uni Oldenburg em, & Uni Stuttgart)
Schwerpunkt I: Digitalisierung als transformatives Medium
13:30 Uhr
Journalismus – Kommunikative KI – Beziehungsweisen. Zur Digitalisierung gesellschaftlicher Selbstbeobachtung


Wiebke Loosen (Leibniz-Institut f. Medienforschung, BHI)

14:15 Uhr
Gesellschaftliche und funktionale Digitalisierung am Beispiel des Bildungssystems
Achim Brosziewski (PH Thurgau/ CH)
15:00 Uhr
Kaffeepause
15:30 Uhr
Generative KI, degenerative Arbeit? Gesellschaftstheoretische Reflexionen zur digitalen Transformation der Arbeitswelten
Sabine Pfeiffer (FAU Erlangen-Nürnberg)
16:15 Uhr
Authentizität als politisches Programm? Das politische System und politische Kommunikation auf digitalen Plattformen
Isabel Kusche (Uni Bamberg)
17:00 Uhr
Soziale und technische Normen in soziotechnischen Konstellationen
Jonas Barth (TU Chemnitz)
18:00 Uhr
Mitgliederversammlung

(bei Wein, Cider und Brezeln)

ab 19:00 Uhr

Möglichkeit zum gemeinsamen Restaurantbesuch (Selbstzahler)
Freitag, 01.12.2023
09:00 Uhr
Ankunft & Kaffee
Schwerpunkt II: Digitalisierung als restrukturierendes Steuerungsmoment
09:30 Uhr
Demokratischer Wandel im Lichte maschinellen Lernens
Jeanette Hofmann (HIIG, WZB & FU Berlin)
10:15 Uhr
Hypernomie: Zur soziotechnischen Grundlage gesellschaftsstruktureller Übersteuerung
Carsten Ochs (Uni Kassel)
11:00 Uhr
Kaffeepause
11:30 Uhr
Netzwerke regieren: Von der Kybernetik zum Gesellschafts- und Steuerungsdenken der "Netzwerk-Gesellschaft"
Vincent August (HU Berlin)
12:15 Uhr
Rückkehr des Steuerungsdenkens? Immersive Herrschaft und Datenkonflikte im Zeitalter digitaler Ökosysteme
Dominik Pietron (HU Berlin)
13:00 Uhr
Abschlussdiskussion
13:30 Uhr
Ende & Abschied
Bei Fragen wenden Sie sich bitte an Jörg Pohle (joerg.pohle@hiig.de).
Anmeldung
Bitte registrieren Sie sich über das unten stehende Formular für diese Veranstaltung. Die Teilnehmendenzahl ist begrenzt.
Bookings
Eine Anmeldung ist für diese Veranstaltung aktuell nicht möglich.
This high-profile lecture series thrives to develop a European perspective on the processes of transformation that our societies are currently undergoing.
Once a month we publicly discuss the impact of digitalisation on the society. Therefore we invite special guests and engage in a dialogue with the audience.