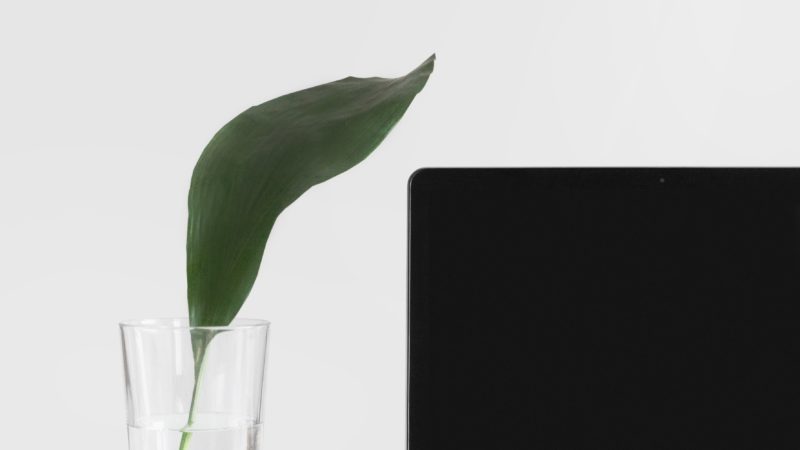 Digital Sustainability or Sustainable Digitality?
The Alexander von Humboldt Institute for Internet and Society kindly invites to the 3rd annual conference of the working group »Digitalisation as a Challenge for Sociological Theory«. The conference takes place both in person and digitally on 2 and 3 December 2021. The presentations and discussions will be in German.
Hiermit laden wir Sie und Euch herzlich zur 3. Jahrestagung des Arbeitskreises »Digitalisierung als Herausforderung für die Soziologische Theorie« ein. Diese findet am 2. und 3. Dezeber 2021  im Alexander von Humboldt Institut für Internet und Gesellschaft (HIIG) in der Französischen Straße 9, 10117 Berlin statt.
DIGITALE NACHHALTIGKEIT ODER NACHHALTIGE DIGITALISIERUNG?
Sozial– und gesellschaftstheoretische Perspektiven auf das Verhältnis von
Digitalisierung und Nachhaltigkeit.
02.12.2021 | 10:00 – 19:00 Uhr
03.12.2021 | 09:30 – 13:00 Uhr
Präsenz und Online
Alexander von Humboldt Institut für Internet und Gesellschaft
Nachhaltigkeit und Digitalisierung sind in den letzten Jahren zu facettenreichen gesellschaftlichen Leitbegriffen avanciert. Beide verweisen in (westliche) Gesellschaften auf scheinbar unumgängliche Transformationsdynamiken. Widmet man sich der Heterogenität beider Begriffe – Nachhaltigkeit als ökologische Modernisierung, Post-Wachstum oder Klimaneutralität; Digitalisierung als Internet, Big Data, Blockchain oder Künstliche Intelligenz – so ist offensichtlich: Es ist dringend geboten, diese beiden »Megatrends« und gesellschaftliche Transformationsdynamiken in ihren Wechselbeziehungen soziologisch besser zu verstehen und zu erklären. Hierzu leistet die 3. Jahrestagung des Arbeitskreises »Digitalisierung als Herausforderung für die Soziologische Theorie« einen Beitrag.

Detailliertes Programm
Die Vorträge umfassen ca. 25 bis 30 Minuten, für jeden Vortrag ist ein Zeitraum von etwa 45
Minuten mit Diskussion eingeplant.

Anmeldung:
a) Präsenzteilnahme: Weitere Interessierte melden sich bitte bei Sarah Lenz (sarah.lenz@uni–hamburg.de) und Anna Henkel (Anna.Henkel@uni–passau.de) an. Die  Plätze sind coronabedingt begrenzt. Es gilt "first come, first serve".

b) Onlineteilnahme: Es gibt außerdem die Möglichkeit, online an der Tagung teilzunehmen. Auch in diesem Fall melden Sie sich bei Anna Henkel und Sarah Lenz.
Vorabendprogramm: 16:00 – 18:00 Uhr Podiumsdiskussion "Infrastrukturen und öffentliche  Güter – digital und nachhaltig?" mit Cordula Kropp und Philipp Staab, ECDF Berlin

Donnerstag, 2. Dezember 2021
10:00–12:00
Anna Henkel (Universität Passau) und Sarah Lenz (Universität Hamburg):
Begrüßung und Eröffnungsvortrag – Digitalisierung und Nachhaltigkeit aus den Perspektiven der Systemtheorie und der Soziologie der Konventionen

12:00–13:00 Mittagspause

13:00–15:00 Chancen und Risiken
Theresa Arnold (Universität Witten/Herdecke): Die digitale Gesellschaft: Chancen und Herausforderungen im Wandel der digitalen Kommunikation

Niklas Stoll (Universität Oldenburg): Nachhaltigkeit und Digitalisierung  als widersprüchliche Meta–Regime im Rahmen der zweiten »Deep Transition«

15:oo–15:30 Pause
15:30–17:30 Existenzweisen und Imaginationen
Cordula Kropp (Universität Stuttgart): Nachhaltige Digitalisierung? Ein akteur–netzwerk–theoretisches Plädoyer zwischen soziotechnischen Imaginationen und Existenzweisen zu unterscheiden
Jörn Lamla
(Universität Kassel): Nachhaltige Intelligenz
–
intelligente
Nachhaltigkeit. Algorithmuskulturen i
m Kosmos der Sustainable Develo
pment Goals
17:30
–
18:00
Mitgliederversammlung

Ab 19:00
gemeinsames Abendessen

Freitag, 3. Dezember 2021
9:30–11:00 Ungleichheit
Franziska Ohde und Birgit Blättel–Mink (beide Goethe Universität Frankfurt/Main): Nachhaltigkeit und Digitalisierung aus Perspektive der (feministischen) Ungleichheitsforschung
Jan–René Schluchter (Pädagogischen Hochschule Ludwigsburg): Digitalisierung, Nachhaltigkeit und Inklusion – Ungleichheitstheoretische Perspektiven für die (Bildungs)Soziologie
11:00–11:30 Pause
11:30–13:00 Theoretische Parallelisierung
Katharina Block (Universität Oldenburg): Die Annahme vom individuellen Akteur und die Frage, wie diese durch die Prozesse Digitalisierung und Ökologisierung herausgefordert wird. Annäherungen an eine theoretische Parallelisierung

Abschlussdiskussion

13:00 Verabschiedung
This high-profile lecture series thrives to develop a European perspective on the processes of transformation that our societies are currently undergoing.
Once a month we publicly discuss the impact of digitalisation on the society. Therefore we invite special guests and engage in a dialogue with the audience.