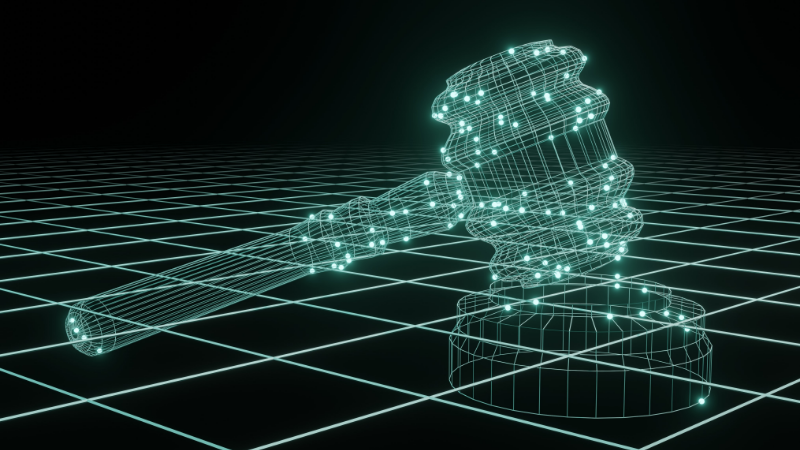 Democracy & Platforms: The Digital Services Act (DSA) Milestone and What Matters Now
As part of the project "Platform://Democracy: Platform Councils as an Instrument of Democratic Reconnection of Hybrid Online Orders", the Mercator Foundation in cooperation with the Leibniz Institute for Media Research | Hans Bredow Institute and Alexander von Humboldt Institute for Internet and Society organises a digital panel discussion. The talk will be held in German.
Digitaler Mercator Talk
Demokratie & Plattformen: Meilenstein Digital Services Act (DSA) und worauf es jetzt ankommt
04.05.2023 | 18:00 Uhr
Lange bestimmten Facebook, TikTok, Twitter und YouTube vor allem selbst, welche Regeln auf ihren Plattformen gelten. Doch das ändert sich: 2022 hat die Europäische Union mit dem Digital Services Act (DSA) ein umfassendes Regelwerk verabschiedet, um die Rechte der Bürger*innen zu schützen und die demokratische Kontrolle der Plattformen zu stärken. Jetzt kommt es auf die Umsetzung an.
In Deutschland laufen die Vorbereitungen. Doch wie gelingt der Aufbau von Aufsichtsbehörden, die in der Lage sind, sich mit den Plattformen anzulegen? Wie wird sichergestellt, dass gesellschaftliche Anliegen vertreten und die Rechte von Nutzer*innen durchgesetzt werden? Und reicht der DSA aus, um digitale Räume demokratischer zu gestalten? Oder braucht es darüber hinaus neue Modelle gesellschaftlicher Mitbestimmung an den Regeln und dem Design der Plattformen? Die Bundesregierung hat bereits im Koalitionsvertrag angekündigt, den Aufbau von Plattformräten voranzubringen. Wo stehen die Pläne aktuell? Welchen Beitrag können solche Gremien leisten?
Über diese Fragen wollen wir mit führenden Expert*innen aus Politik, Verwaltung, Zivilgesellschaft und Wissenschaft diskutieren: 
Tabea Rößner (Bundestagsabgeordnete und Vorsitzende des Digitalausschusses) 
Armin Jungbluth (Bundesministerium für Digitales und Verkehr)
Lina Ehrig (Verbraucherzentrale Bundesverband) 
Matthias C. Kettemann (Leibniz-Institut für Medienforschung | Hans-Bredow-Institut, Humboldt-Institut für Internet und Gesellschaft).
Moderation:
Svea Eckert (Journalistin)
Agenda
18:00 Uhr  Begrüßung
18:05 – 19:15 Uhr Moderiertes Gespräch zwischen den Gästen und der Moderation. 
Fragen der Teilnehmer*innen über den Chat. Die Veranstaltung wird über die Event-App der Stiftung Mercator gestreamt.
Anmeldung
Klicken Sie auf diesen LINK und melden Sie sich über die Stiftung Mercator an bis zum 04.05.2023 für die Veranstaltung an.
Head of Research Group and Associate Researcher: Global Constitutionalism and the Internet
This high-profile lecture series thrives to develop a European perspective on the processes of transformation that our societies are currently undergoing.
Once a month we publicly discuss the impact of digitalisation on the society. Therefore we invite special guests and engage in a dialogue with the audience.