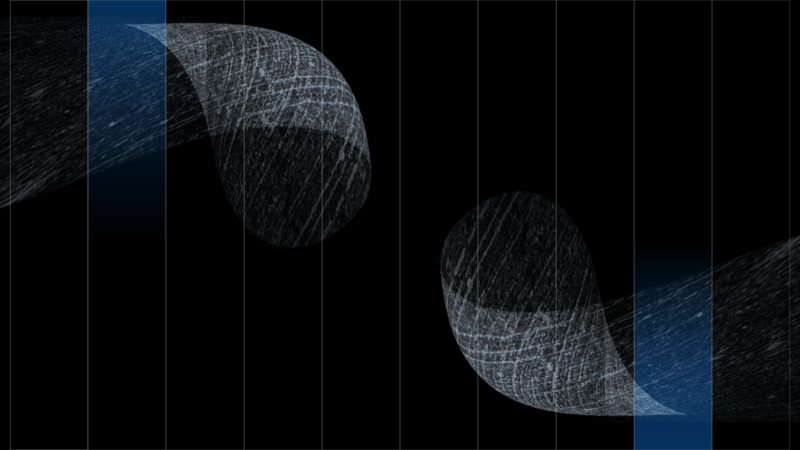 Decentralisation as Democratisation: Mastodon instead of Platform Power
The Alexander von Humboldt Institute for Internet and Society, together with the Bertelsmann Foundation, is organising a Deep Dive on the topic of "Decentralisation as Democratisation: Mastodon instead of Platform Power". The event will take place online and in German.
 Deep Dive
Dezentralisierung als Demokratisierung: Mastodon statt Plattformmacht
18.04.2023 | 15:00 – 16:30 Uhr
Zoom
Eine häufig geäußerte Kritik im digitalen Zeitalter ist, dass zu viel Macht in zu wenig Händen liegt. In der Diskussion um gemeinwohlorientierte Plattformen gewinnen daher digitale Plattformen aus dem Fediverse zunehmend an Relevanz. Hier bündeln sich verschiedene, unabhängige dezentrale Dienste wie Mastodon, das derzeit als Alternative zu Twitter gilt.
Das Fediverse ermöglicht, ein Benutzer*innenkonto auf einer beliebigen Plattform anzulegen und sich darüber mit Nutzer*innen auf anderen Plattformen auszutauschen, ohne dort ein weiteres Konto anlegen zu müssen. Hier gelingt, was auf Facebook, Twitter, TikTok und Co. nicht möglich ist: Dienste-übergreifende Kommunikation mittels eines einzigen Accounts.
Deep Dive Format
Zu dem Deep Dive werden zwei Impulsgebende und etwa 15 teilnehmende Expert*innen eingeladen. Im Anschluss jeder Veranstaltung wird ein Impulspapier veröffentlicht.
Folgende Fragen stehen im Mittelpunkt:
Mastodon als Business Modell – wer sollte dezentrale Netzwerke zukünftig finanzieren und welche rechtlichen/regulatorischen Aspekte gilt es zu berücksichtigen?
Mastodon als Gemeinwohl-Katalysator – wie lässt sich ein basisdemokratischer Diskurs in der Praxis gestalten, welchen Logiken müssen diese Systeme folgen?
Mastodon und Empowerment – wie etablieren wir im Fediverse eine nachhaltige Struktur und Kultur der inklusiven Mitgestaltung? Wie schaffen wir Räume, in denen auch marginalisierte Gruppen und deren Bedarfe sichtbar werden?
Kurzimpulse
Elisa Lindinger (Managing Director SUPERRR Lab)
Christof Stein (Pressesprecher Bundesbeauftragter für den Datenschutz und die Informationsfreiheit (BfDI))
Deep-Dive Reihe: Thema Digitale Plattformen
Das Upgrade Democracy Team der Bertelsmann Stiftung organisiert gemeinsam mit dem Humboldt Institut für Internet und Gesellschaft eine 5-teilige, monatliche Impulsserie zum Thema Digitale Plattformen: Gestaltungsvorschläge und Alternativen. Mittelpunkt der Reihe ist eine intensive Auseinandersetzung mit aktuellen Herausforderungen und Problemen auf bestehenden sozialen Plattformen und der Vorstellung und Diskussion von Alternativen. Die Themen Beteiligung und gestärkte Governance in Hinblick auf die demokratische Ausgestaltung der dominanten sozialen Plattformen stehen ebenso im Fokus wie Fragen nach gemeinwohlorientierten Entscheidungsprozessen. Die einzelnen Impulse greifen thematisch ineinander und zielen auf die Identifikation von Feldern für zukünftiges Advocacy im Themenfeld alternative, gemeinwohlorientierte Kommunikationsinfrastrukturen.
Eine Anmeldung ist nur nach persönlicher Einladung möglich.
Bei Fragen und Anmerkungen wenden Sie sich bitte an Katharina Mosene: katharina.mosene@hiig.de
Head of Research Group and Associate Researcher: Global Constitutionalism and the Internet
Event Newsletter
Sign up for our newsletters and be the first to learn about new events and exciting research results.
This high-profile lecture series thrives to develop a European perspective on the processes of transformation that our societies are currently undergoing.
Once a month we publicly discuss the impact of digitalisation on the society. Therefore we invite special guests and engage in a dialogue with the audience