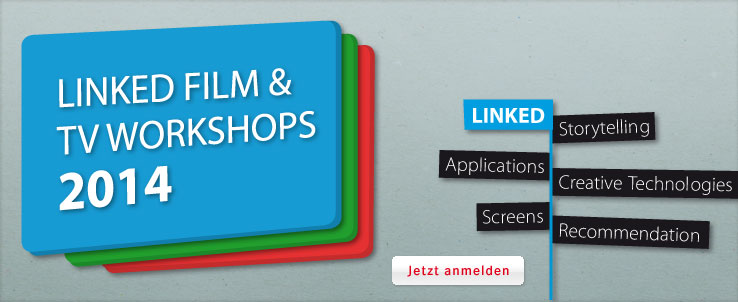 »dwerft«: linked film & tv workshops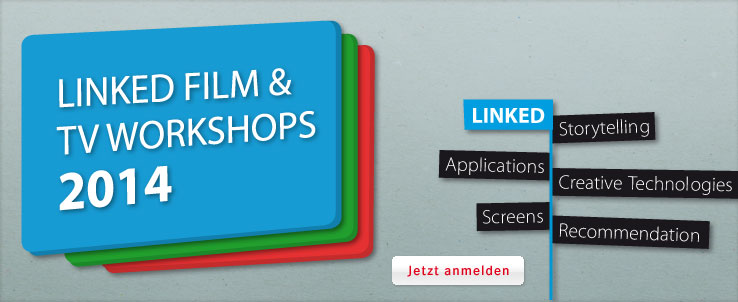 Within the scope of the workshop-block 'Anytime, Anyway, Any Devices, workshops on the topic of production and use of big, medium & small screen content will be offered on September 16 and September 17 2014. On September 16, our PhD candidate Urs Kind will funcion as a speaker, on the occasion of his dissertation within the the scope of the »dwerft« project, giving us an overview about the movie and tv economy, which is in the change, with a special focus on business models that successfully produced moving image contents for online media. Further speakers include Hannes Jakobsen, head of content and creative development at Divimove, one of Germany's biggest multi channel networks and Veit Quack, scientific-artistic employee at the Filmuniversität Babelsberg Konrad Wolf (former HFF).
On day two of the workshop, building up content-wise on day one, the topic will revolve around the introduction of different multi-screen projects, whose technical planning and workflow has been highlighted by Henry Bauer, CTO of Exozet, one of Germany's leading digital agencies in the area of media and entertainment, and Kristian Costa-Zahn, head of creation of The UFA digital units UFA Lab and UFA Interactive.
The workshops are aimed at producers, crossmedia-producers, creative-producers, designer and people in power of digital media.
About »dwerft«
The transfer media is project manager of the reserach project »dwerft – linked film & tv services«. The »dwerft« is a research alliance for new film and tv technologies on the basis of IT at the headquarter for media, in Babelsberg. Next to the Institute for Internet & Society, the Film University 'Konrad Wolf', the german archieve for radio  broadcasting (DRA), filmwerke, the Hasso Plattner Institute, the Institut für Rundfunktechnik, Interlake, transfer media, the WDR Mediagroup (WDRmg) and the yovisto GmbH are further partners of the »dwerft« project.
The LINKED FILM & TV WORKSHOPS communicate findings from the work on the research alliance »dwerft«. Interested people from the film and tv industry are given the chance to benefit from this project. Further information about the research project »dwerft« at the HIIG.
Prices
| | |
| --- | --- |
| Single Workshop | 175,00 € |
| Block Workshops | 350,00 € |
Registration
Registration forms can be found on the transfer media Website.