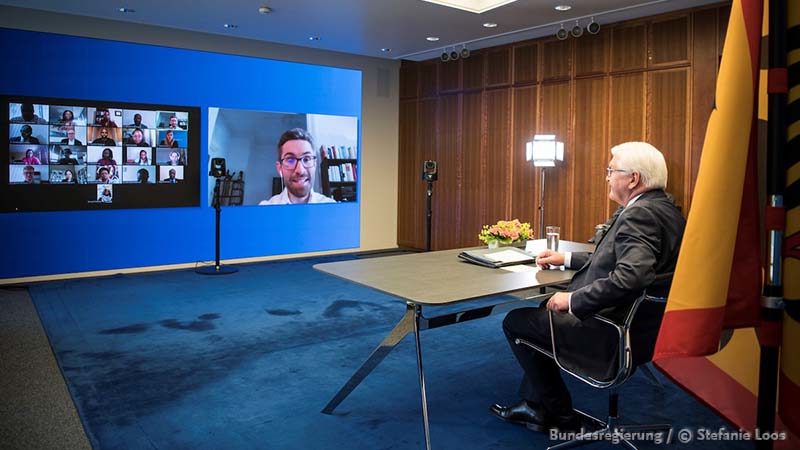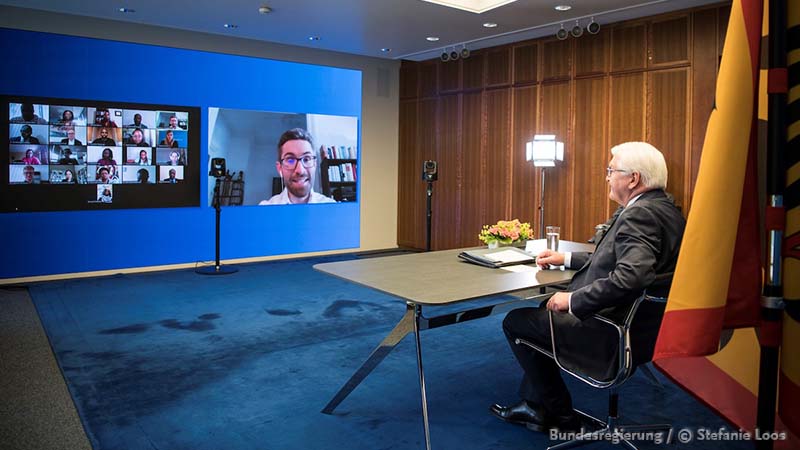 Closing event for the project "The Ethics of Digitalisation"
The event will be held in German and simultaneously translated into English. Participants in the livestream will have the opportunity to ask questions.
How can digital self-determination be an empowering approach for individuals and communities? What could an internal African vision for development in the digital age look like? Where is the line between hate speech and freedom of expression on platforms, and how to automate this on a global scale?
As part of the "The Ethics of Digitalisation" project, we investigated these questions together with partners from the Global Network of Internet and Society Research Centers (NoC). The project, which is funded by the Stiftung Mercator, will conclude with a conference at Schloss Bellevue hosted by German President Frank-Walter Steinmeier.
Closing event "The Ethics of Digitalisation"
Monday, 07 February 2022, from 10.30 am
Schloss Bellevue and  livestream
Here you will soon find the link to the livestream.
Representatives of the NoC Institutes involved in the project will present
the results
and discuss their relevance and significance together with the German President Frank-Walter Steinmeier and Carla Hustedt, Head of Digital Society at Stiftung Mercator.
Panel discussion in Schloss Bellevue with:
Federal President Frank-Walter Steinmeier
Sandra Cortesi, Fellow and director "Youth and Media", Berkman Klein Center for Internet & Society at Harvard University
Carla Hustedt, Head of Digital Society, Stiftung Mercator
Malavika Jayaram, Executive Director, Digital Asia Hub
Wolfgang Schulz, Research director, Alexander von Humboldt Institute for Internet and Society
This high-profile lecture series thrives to develop a European perspective on the processes of transformation that our societies are currently undergoing.
Once a month we publicly discuss the impact of digitalisation on the society. Therefore we invite special guests and engage in a dialogue with the audience.