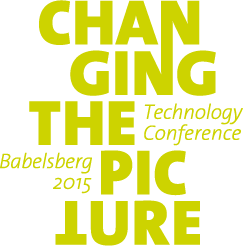 Conference: CHANGING THE PICTURE 2015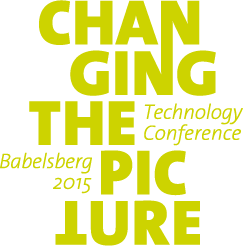 The film and television industry is heavily transformed by the usage of new technologies since ever it came to existence. The innovative digital technologies are fundamentally challenging producers, film makers and entertainment industry alike. They are not only coping to the challenges but innovating the industry of moving images themselves. The way that consumers interact will change in the process. How will we consume content in 2020 and what will the production tools look like? How are storytelling and technology intertwined?
CHANGING THE PICTURE is a technology conference on November 19 aimed at broadcast industry executives; producers, production managers, sales and distribution companies and technology providers.
Discover and discuss with leading international speakers in keynotes and panels, and take part in special focus morning sessions and the networking opportunities. Find talents, projects and partners to develop your business.
The cooperative research project dwerft – linked film & tv services, in which the HIIG is involved, resides at the world's oldest film location, against the backdrop of an increasing importance of IT technologies and the challenge of only partially compatible data and metadata. In Babelsberg, »dwerft« addresses these challenges with an open and common core technology: «Linked Production Data».
Costs
Registration
The registration is possible at the events homepage.
Event Newsletter
Sign up for our newsletters and be the first to learn about new events and exciting research results.
This high-profile lecture series thrives to develop a European perspective on the processes of transformation that our societies are currently undergoing.
Once a month we publicly discuss the impact of digitalisation on the society. Therefore we invite special guests and engage in a dialogue with the audience