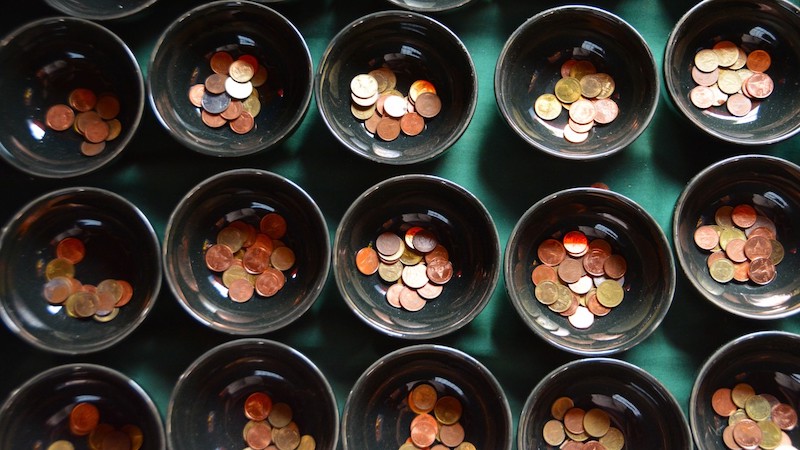 (Bibliotheks-)Konsortien für gebührenfreies Open Access
WORKSHOP & DISKUSSION
(Bibliotheks-)Konsortien für gebührenfreies Open Access
Dienstag, 5. Mai 2020 | HIIG | Französische Straße 9 | 10117 Berlin
Der Workshop findet virtuell als Videokonferenz statt. Detaillierte Informationen hierzu erhalten die Teilnehmer*innen zeitnah.
Viele der aktuellen wissenschaftspolitischen Positionen und Aktivitäten finanzieren Open-Access-Publikationen über Gebührenmodelle. Die Veranstaltung setzt hier einen Kontrapunkt und erarbeitet mit den Teilnehmer*innen Lösungsansätze und Strategien, um verstärkt genuine, gebührenfreie Open-Access-Geschäftsmodelle zu identifizieren und in die internen Prozesse der Mittelvergabe der Wissenschaftslandschaft zu integrieren. Ein vielversprechender Ansatz ist die Bildung eines (Bibliotheks-)Konsortiums, dass sich um die nachhaltige und faire finanzielle Unterstützung von solchen Open-Access-Modellen kümmert. Die konsortialen Mittel könnten etwa für das Hosting von Publikationsinfrastrukturen, die Entlohnung fester Redakteure oder den professionellen Wissenstransfer eingesetzt werden. Mit diesem Ansatz wird zudem einer Erfahrung der letzten Jahre Rechnung getragen: es ist für Transformationsanliegen und Prozessqualität essentiell, finanzielle Strukturen außerhalb des befristeten Projektbereiches von Drittmittelgebern aufzubauen.
Der Workshop verfolgt das praktische Anliegen einer Diskussion, Vorbereitung und ggf. Gründung eines (Bibliotheks-)Konsortiums. Damit richtet er sich insbesondere an Vertreter*innen von Bibliotheken sowie fördernde Einrichtungen aus Wissenschaft und Politik.
---
Programm
Nach einem Impulsvortrag zur Einführung in die Thematik soll zusammen mit den Teilnehmer*innen erarbeitet werden, welche Hindernisse es bei der Einrichtung eines solchen Konsortiums zu überwinden gilt und welche praktischen Lösungsansätze denkbar sind.
12.00-13.00: Welcome Lunch
13.00-13.15: Impulsvortrag
13.15-14.30: Diskussion/Gruppenarbeit
14.30-15.00: Pause
15.00-16.30: Diskussion/Gruppenarbeit
16.30-17.00: Zusammenfassung
Die Teilnahme an der Veranstaltung ist kostenlos. Bitte melden Sie sich für die Veranstaltung über das untenstehende Anmeldeformular an. Bei organisatorischen Fragen oder Anliegen schreiben Sie bitte eine Mail an Marcel Wrzesinski.
Organisator*innen
Dr. Kathrin Ganz
Margherita von Brentano Zentrum, Freie Universität Berlin
kathrin.ganz@fu-berlin.de
Alexandra Jobmann
Nationaler Open-Access-Kontaktpunkt OA2020-DE
alexandra.jobmann@uni-bielefeld.de
Dr. Anja Oberländer
Kommunikations-, Informations-, Medienzentrum, Universität Konstanz
anja.oberlaender@uni-konstanz.de
Marcel Wrzesinski
Alexander von Humboldt Institut für Internet und Gesellschaft
marcel.wrzesinski@hiig.de
This high-profile lecture series thrives to develop a European perspective on the processes of transformation that our societies are currently undergoing.
Once a month we publicly discuss the impact of digitalisation on the society. Therefore we invite special guests and engage in a dialogue with the audience.