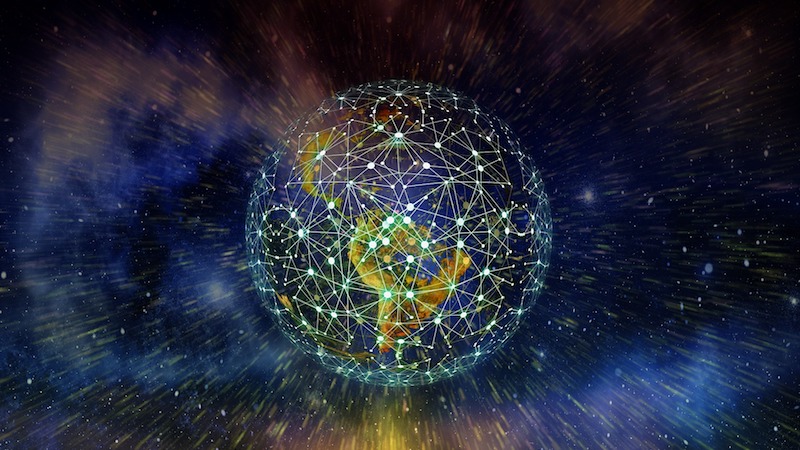 Autonomous weapon systems – realities and imaginaries of future warfare
On 4th July the Alexander von Humboldt Institute for Internet and Society (HIIG) is organising a discussion about autonomous weapon systems and its military and societal challenges. The event will be divided into two parts: In the first scientific part (9 am – 12.30 pm) experts from different academic fields will share their perspectives. The second part (12.30 pm – 1.30 pm) will be a public panel discussion about political consequences and ethical problems arising from the development of autonomous weapon systems. In order to participate in the public part, please use the registration form below; if you are interested in participating in the scientific program of the morning, please send an e-mail to Marc Pirogan (marc.pirogan@hiig.de). The event will be in German language. 
VORTRÄGE & DISKUSSION
Autonome Waffensysteme – Realitäten und Imaginationen zukünftiger Kriegführung
Donnerstag, 4. Juli 2019 | HIIG | Französische Straße 9 | 10117 Berlin
Wissenschaftliche Fachtagung (9:00-12:30 Uhr)
Öffentliche Podiumsdiskussion (12:30-13:30 Uhr)
Die Entwicklung sogenannter "Letaler Autonomer Waffensysteme" (LAWS) hat in den vergangenen Jahren eine immer größere Aufmerksamkeit erhalten. Zahlreiche politische, wissenschaftliche oder rechtliche Institutionen und Akteure debattieren die erheblichen Risiken, die ethischen, sozialen und politischen Implikationen sowie die Notwendigkeit zur Regulierung dieser Technologie, die bis zu einem vollständigen Verbot reicht.
Die Entwicklung automatischer oder semi-autonomer Waffensysteme schreitet voran und stellt ohne jeden Zweifel eine wachsende Herausforderung für politische Planungen, ethische Reflexionen und rechtliche Erwägungen dar. Doch oft bleibt in den kontroversen Diskussionen im Unklaren, welche Technik genau mit dem Begriff LAWS bezeichnet wird. Die Bandbreite reicht von einfachen Landminen bis zu komplexen Kampfdrohnen, von automatischen Nahbereichsverteidigungssystemen bis hin zu menschenähnlichen Robotern. Ganz entscheidend ist auch die Frage, in welchem Sinne sie überhaupt "autonom" zu nennen sind.
Die von vielen gefürchteten vollautonomen Waffen, die keiner menschlichen Kontrolle mehr unterstehen, sind noch immer mehr konzeptionelle Möglichkeit als faktische militärische Realität. Die derzeitigen Diskurse rund um LAWS sind daher immer auch Ausdruck lebendiger, nicht selten durch die Populärkultur beeinflusster, sozialer Imaginationen.
Wie ist die gegenwärtige Debatte um LAWS zwischen Faktizität und Imagination einzuordnen? Auf welcher Grundlage entstehen daraus politische und militärische Szenarien und inwiefern haben die in rechtlichen Überlegungen als möglich erachteten Anwendungsformen von LAWS bereits reale soziale und politische Konsequenzen? Steht hinter den kritischen Debatten der verheerenden Konsequenzen der autonomen Waffen auch eine politische Absicht?
Programm
Wissenschaftlicher Teil (9:00-12:30 Uhr)
Ziel dieser Fachtagung ist, diese Fragen aus unterschiedlichen wissenschaftlichen Disziplinen heraus einzuordnen. Folgende ReferentInnen werden mit Vorträgen vertreten sein:
9:00 Uhr
Begrüßung
Dr. Thomas Christian Bächle
PD Dr. Christoph Ernst
9:20 Uhr
PD Dr. Jürgen Altmann (Physik, Technische Universität Dortmund)
Autonome Waffensysteme – Gefahren, Definitionen, Begrenzungsmöglichkeiten
10:10 Uhr
Prof. Dr. Jutta Weber (Medienwissenschaft, Universität Paderborn)
Mensch-Maschine-Assemblage

11:00 Uhr
Kaffeepause
11:15 Uhr
Dr. Frank Sauer

(Politikwissenschaft, Universität der Bundeswehr München)


Autonomie in Waffensystemen: Völkerrechtliche, ethische und sicherheitspolitische Implikationen
12:15 Uhr
Pause
Detaillierte Informationen zu ReferentInnen und Vorträgen finden Sie hier.
Öffentlicher Teil (12:30-13:30 Uhr)
In einer öffentlichen Podiumsdiskussion mit Publikumsbeteiligung wird diskutiert, welche vermeintlichen Gewissheiten um LAWS als 'realistisch' gelten müssen. Welche politischen Konsequenzen und ethischen Problemstellungen erwachsen aus Ihrer Entwicklung – oder auch nur der prinzipiellen Möglichkeit ihrer Verwirklichung?
Panel:
PD Dr. Jürgen Altmann (Physik, Technische Universität Dortmund)
Dr. Frank Sauer

(Politikwissenschaft, Universität der Bundeswehr München)

Prof. Dr. Jutta Weber

(Medienwissenschaft, Universität Paderborn)
Moderation:
Anja Dahlmann (SWP, Stiftung Wissenschaft und Politik)
Teilnahme
Bitte melden sie sich für den öffentlichen Teil der Veranstaltung am Mittag (12:30-13:30 Uhr) über das untenstehende Anmeldeformular an.
Wenn Sie Interesse daran haben, am wissenschaftlichen Programm des Vormittags (09:00–12:30 Uhr) teilzunehmen, schreiben Sie bitte eine Mail an Marc Pirogan (marc.pirogan@hiig.de).
Bookings
Die Veranstaltung ist ausgebucht.
This high-profile lecture series thrives to develop a European perspective on the processes of transformation that our societies are currently undergoing.
Once a month we publicly discuss the impact of digitalisation on the society. Therefore we invite special guests and engage in a dialogue with the audience.