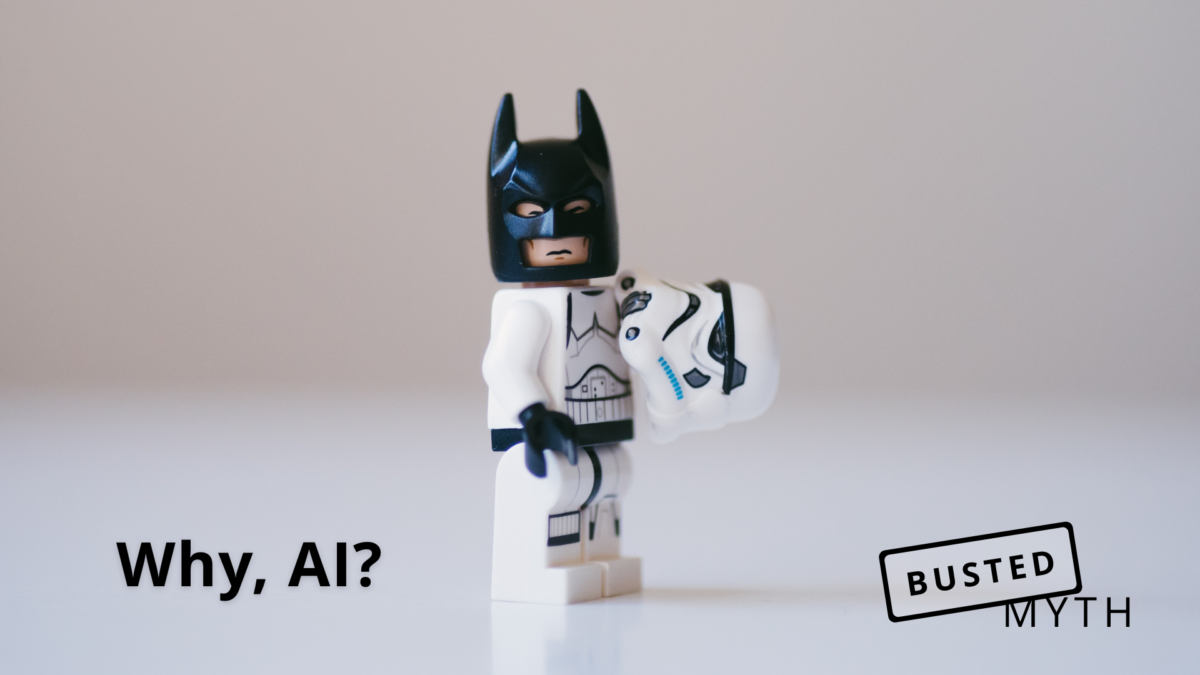 Unraveling myths about automation, algorithms, society and ourselves
Everyone talks about Artificial Intelligence (AI). But how does it change society? And how can we use it to help society? For that, we need to understand how AI works and how we can make it work for us. We need to get this right, because there is so much to get wrong. This is why we have put together this online learning space. We hope that with "Why, AI?" you learn a little more about how AI impacts the world. And how we need to change AI before it changes us...
Introduction video with Matthias C. Kettemann and Daniela Dicks
About
This learning space helps you to find out more about the myths and truths surrounding automation, algorithms, society and ourselves. It is continuously being filled with new contributions.
Explore the myths around AI
Researchers debunk these myths
AI decides what you see online
AI treats everyone equally and makes predictions fairly
AI Models are abstract and do not need personal data
What you do with AI in the bedroom is your own thing
AI understands me, but I can't understand it
Raphaela Kotsch & Marcus Voß
AI will save us from climate change
Miriam Fahimi & Philipp Lücking
AI will end discrimination
AI is disrupting knowledge work
Sonja Köhne & Miriam Klöpper
AI can accurately predict and optimize human behavior
Contact
Let's continue a conversation about what we want AI to do to – and what we want to do with AI! We look forward to hearing from you at whyai@hiig.de.