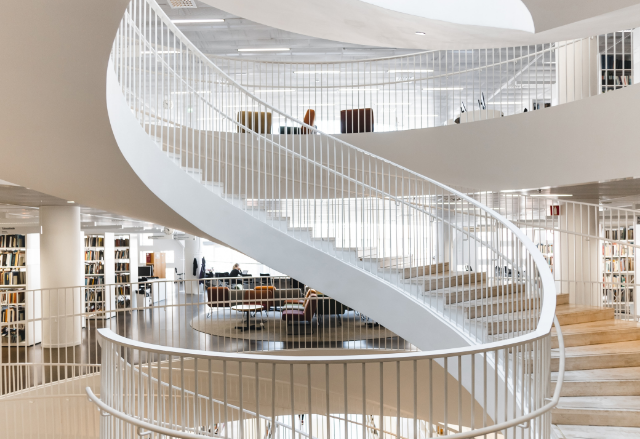 Digital infrastructures of the knowledge society
Digital infrastructures refer to the use of digital innovations to create, share and disseminate knowledge. In the everyday live of our knowledge society, we use technical tools and organisational systems such as digital platforms to communicate, collaborate and circulate information. Thus, digital technologies play an increasingly crucial role in areas such as research, education, business or administration. In our research, we investigate how these digital infrastructures can be used for our society to share and make accessible the knowledge we generate.
Digital knowledge infrastructure includes tools for data management, collaboration and communication, as well as platforms for sharing research results and digital content. The use of these digital technologies can facilitate research by making it easier for researchers to access data, to collaborate with each other and to share their results. These open and transparent research practices also enable new forms of science. Thus, digital knowledge structures have the potential to increase the speed, efficiency and impact of academic research.
In a knowledge society, knowledge is the most important resource for social, economic and media coexistence. Here, digital tools and systems offer better access to information and facilitate entirely new forms of collaboration. However, the digital knowledge society also harbours risks: for example, in questions of data security or in the case of unevenly distributed access to digital resources worldwide. In this context, research also plays a crucial role by producing new knowledge and training future generations of scientists. Therefore, academic institutions need to redefine their role in the knowledge society and adapt their practices to the digital age.
In a digital knowledge society, the methods for measuring the quality as well as impact of research must change, for digitalisation has the potential to transform all fields of research. It underlines the importance of taking greater account of the use of knowledge in practice. How do science and society interact with each other? How do stakeholders from politics, media, business and civil society process scientific findings? Only with these questions in mind can we meet the diverse challenges of today.
Videos from the HIIG cosmos
In our Digital Salon, we discuss how to break down existing barriers and find innovative ways to share scientific knowledge with society (in German).
What is an elephant doing in the laboratory?
Benedikt Fecher introduces our in-house blog journal Elephant in the Lab and talks about some problems from science.
twentyforty – Utopias for a Digital Society
Blog articles on the topic of digital infrastructures of the knowledge society