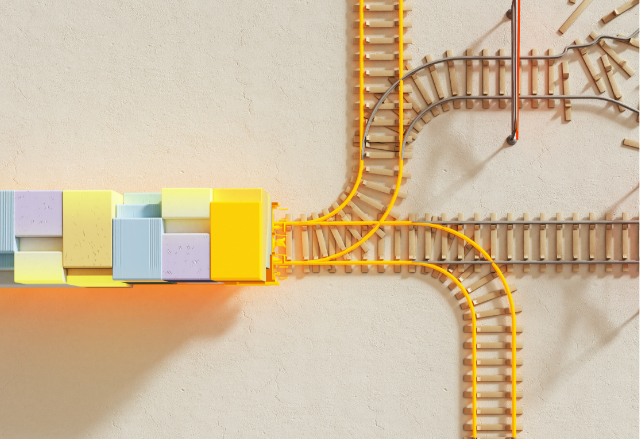 Artificial intelligence and society
Artificial intelligence (AI) often refers to capabilities of technical systems that are similar to those of human intelligence. As such, the term AI is often associated with the automation of social processes. These AI systems are operating in diverse socio-technical contexts: from social media platforms to medicine to warfare. At HIIG, we investigate all the political, social and cultural facets of these discourses. Some of the discourses are connected, and some have their own dynamics. What lies behind the dazzling concept of Artificial Intelligence and society?
In general, artificial intelligence (AI) often refers to capabilities of technical systems that require intelligence similar to that found in humans. This can be, for example, the recognition of visual patterns or the analysis of language and texts. This proximity of technologies to human beings is also expressed in terms like "machine learning" or "neural networks". Today, AI is often used to support or replace humans in certain activities. Therefore, it is also associated with an increasing automation of social processes. Behind the term AI, understandings around the world vary considerably from culture to culture. 
In many areas of our society, technological automation helps to evaluate large amounts of data and thus to generate new knowledge. Examples include the analysis of diagnostic images in medicine or the pattern recognition of voice data. AI systems support humans in everyday life; they become more like us (social robots). Today, they can undertake some of the tasks that were previously only done by humans. These changes raise questions on many levels: about responsibility, trust, autonomy and ultimately, time and again, the question of what kind of society we want to live in.
We check the news on our mobile phones, and then briefly scroll through Facebook and Instagram, while Spotify is playing or, if it's evening, while the new Netflix series is on. Numerous media services use algorithm-based recommendation systems nowadays. But even beyond the screen at home, AI applications can be found in all fields of our lives: from medicine, finance, mobility, climate research to weapons systems.
Videos from the HIIG cosmos
AI - The last one cleans up the internet
In our monthly Digital Salon, we discuss how artificial intelligence is actually negotiated in our society and whether we need more education on the use and handling of AI.
Judith Simon: The ethics of AI and Big Data
Digital and indisciplined
What is content moderation?
How do platform companies manage and regulate the huge amounts of information and data that we publish on them every day in the form of text posts, photos or videos? With the help of algorithms!
Blog articles on the topic of artificial intelligence and society