Do Internet startups need sales?
"We're adding a little something to this month's sales contest. As you all know, first prize is a Cadillac Eldorado. Anybody want to see second prize? Second prize is a set of steak knives. Third prize is you're fired." (Alec Baldwin as Blake in Glengarry Glen Ross)
This quote stems from the award winning movie 'Glengarry Glen Ross'. Originally set as a theatrical play, the story written by David Mamet was awarded with the Pulitzer Price in 1984. It critically examines the manners of old-school sales. Today, almost 30 years later, a lot of things have changed. Scenes depicting unfair sales practices have luckily become a rare occurrence in 2014. In times of fierce competition maintaining a good reputation is more important than ever. The Internet has not only given us more transparency about purchasing decisions but has ultimately, and sustainably, altered the sales and acquisition processes of all kinds of enterprises. In earlier times face to face interaction between buyers and sellers was seen as irreplaceable and important for the whole buying process. Nowadays, it only takes place in a later phase, if at all. However that leads us to question the relevance of sales for Internet startups. Is it really that relevant today or does marketing play the far greater role in the acquisition process of new customers?
"Customer acquisition" as the greatest challenge for Internet startups According to the Startup Genome Report, customer acquisition is by far the greatest challenge for Internet startups. The authors examined over 650 web startups from Silicon Valley and divided them into four different categories[1]. They used marketing and sales as the key indicators and developed a one-dimensional scale with these two indicators at each scale. In the centre, they used an additional third point.
While for two of the four ideal types (Automizer and Social Transformer) marketing plays the main role, the other two are either partly (Integrator) or fully (Challenger) dominated by sales. The products and services offered by the last two mainly focus on small, medium and large enterprises. Customer acquisition takes place through sales teams or 'self-service', in which case the customer aids his own acquisition.
Well known companies, e.g. Zendesk or HubSpot, can be classified as Integrators, while others, e.g. Salesforce, Oracle or NetSuite, are Challengers. Their potential markets are much bigger and they therefore require much more time to go through the different development stages of a startup if they want to be successful. If one is active on the B2B-market with a high focus on enterprise sales, I suppose a competent sales force is likely to be the number one factor deciding over success and failure. In the initial development stage for example, it can be a challenging endeavour to acquire the small list of potential contacts and decision makers within companies. In order to better understand their business and the weak spots, the successful acquisition of these contacts is of paramount importance. It will allow startups to not only make those important first sales but further enables them to continuously develop their product with the help of their customers. For Integrators leads are typically generated through marketing and closed by 'inside sales reps'. We can assume that due to the great importance of personal sales, the sales processes during the initial stage of both startups are mainly qualitative. With growing maturity, with a critical mass of customers and experience, efficiency gains as well as transferability and scalability of sales processes become more important.
Even though Automizers, e.g. Google, Dropbox and Groupon, and Social Tranformers, e.g. Skype, Airbnb or Ebay, acquire customers mainly through marketing, they will need to consider sales competences and a 'sales force' during some stages of their development.
The integral question is not whether Internet startups need sales, but rather to what extent some types of startups should focus on sales and if it should be their number one priority. Depending on factors such as strategic goals or the financial situation, sales strategies should be addressed at an earlier or later stage in the development phases of a startup.
The sales clinic
In the very early stages of a startup the founders should be responsible to develop a sales strategy, to set ambitious but realistic goals as well as to define the relevant key sales figures and shape the sales process. Nobody can sell the vision, idea or product better, than the entrepreneurs themselves. The Sales Clinic at the Alexander von Humboldt Institute of Internet and Society aims to provide entrepreneurs and young startups with help in finding the right sales strategy or optimizing their existing sales activities. The main emphasis is on Internet startups with B2B business models. Here, we will seek to answer questions, such as:
Who is my target group and how can I approach them?
How can I get in touch with my customers and where can I meet them?
Who are my competitors and how are they positioned in the market?
What is my USP (unique selling proposition)?
If the business offers more complex products, solutions and sales processes:
When is the time right for the sale?
When is the customer ready for the purchase?
Two important factors, urgency and prioritisation, must not be underestimated, especially in personal selling in the B2B business. Due to fixed budget restraints, enterprises can usually only purchase a limited number of products and services. If there is no sense of urgency or importance, purchasing decisions are usually postponed year by year. As a consequence,  some companies will not make any sales, which can be very frustrating at times. However there are certain ways to help in these situations. It is of utmost importance to identify and approach the right people within an enterprise, who have the necessary authority to make a purchase or have the necessary influence to internally convince those, who do.
The Sales Clinic is an addition to the existing range of services provided by our Law-, Finance-, Human Resources & Management- as well as Business Model Innovation Clinic. You can apply for the Sales Clinic as well as the other clinics on our homepage www.startup-clinics.com.
Interesting articles on this subject
"Sales Cure All. Know how your company will make money and how you will actually make sales." (Mark Cuban, Technology Entrepreneur)
---
1. All startup types are further described in the links below the graph.
This post is part of a weekly series of articles by doctoral canditates of the Alexander von Humboldt Institute for Internet and Society. It does not necessarily represent the view of the Institute itself. For more information about the topics of these articles and asssociated research projects, please contact presse@hiig.de.
This post represents the view of the author and does not necessarily represent the view of the institute itself. For more information about the topics of these articles and associated research projects, please contact info@hiig.de.
Sign up for HIIG's Monthly Digest
and receive our latest blog articles.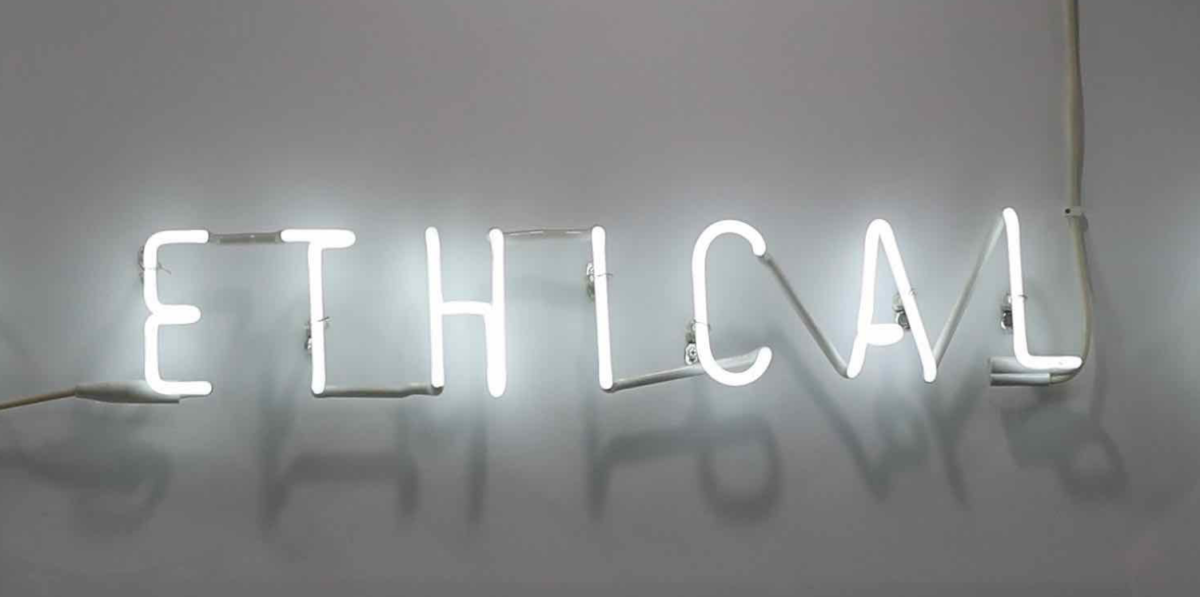 Whether civil society, politics or science – everyone seems to agree that the New Twenties will be characterised by digitalisation. But what about the tension of digital ethics? How do we create a digital transformation involving society as a whole, including people who either do not have the financial means or the necessary know-how to benefit from digitalisation?  And what do these comprehensive changes in our actions mean for democracy? In this dossier we want to address these questions and offer food for thought on how we can use digitalisation for the common good.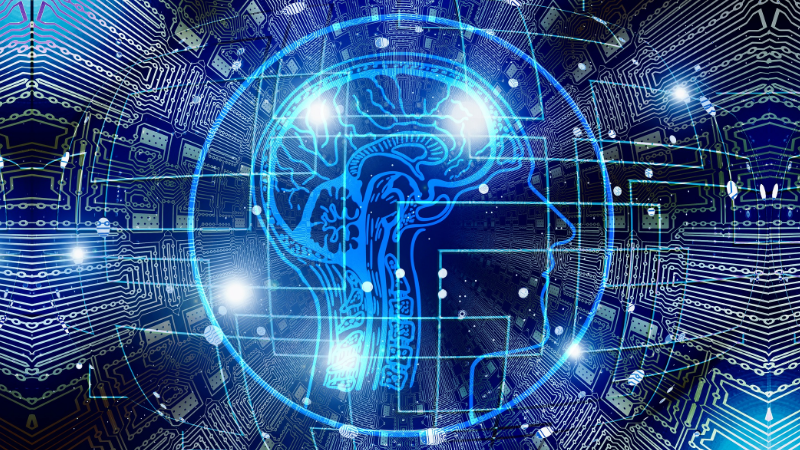 Why is Artificial Intelligence so commonly depicted as a machine with a human brain? This article shows why one misleading metaphor became so prevalent.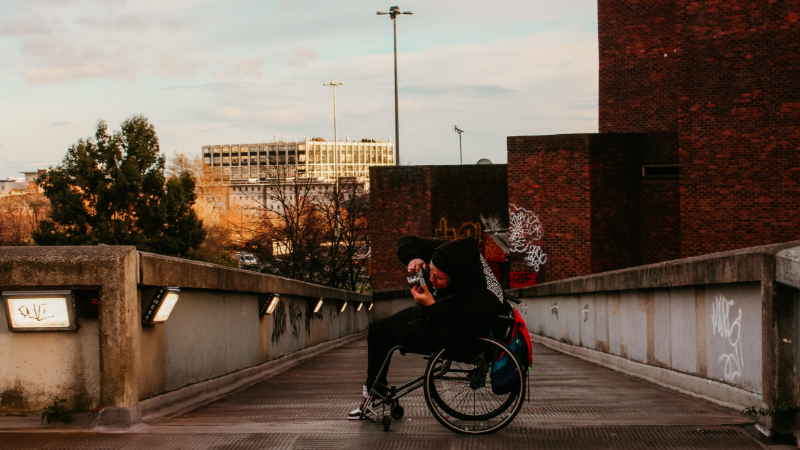 Barriers in our physical environment are still widespread. While AI systems could eventually support detecting them, it first needs open training data. Here we provide a dataset for detecting steps...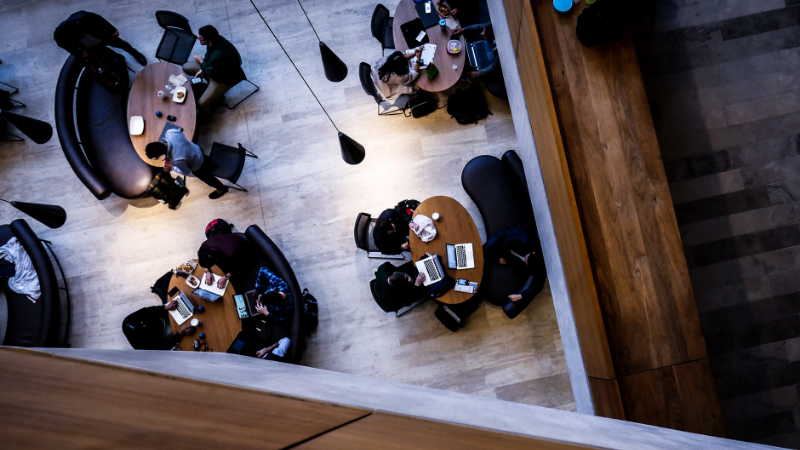 How can we address the many inequalities in access to digital resources and lack of digital skills that were revealed by the COVID-19 pandemic?