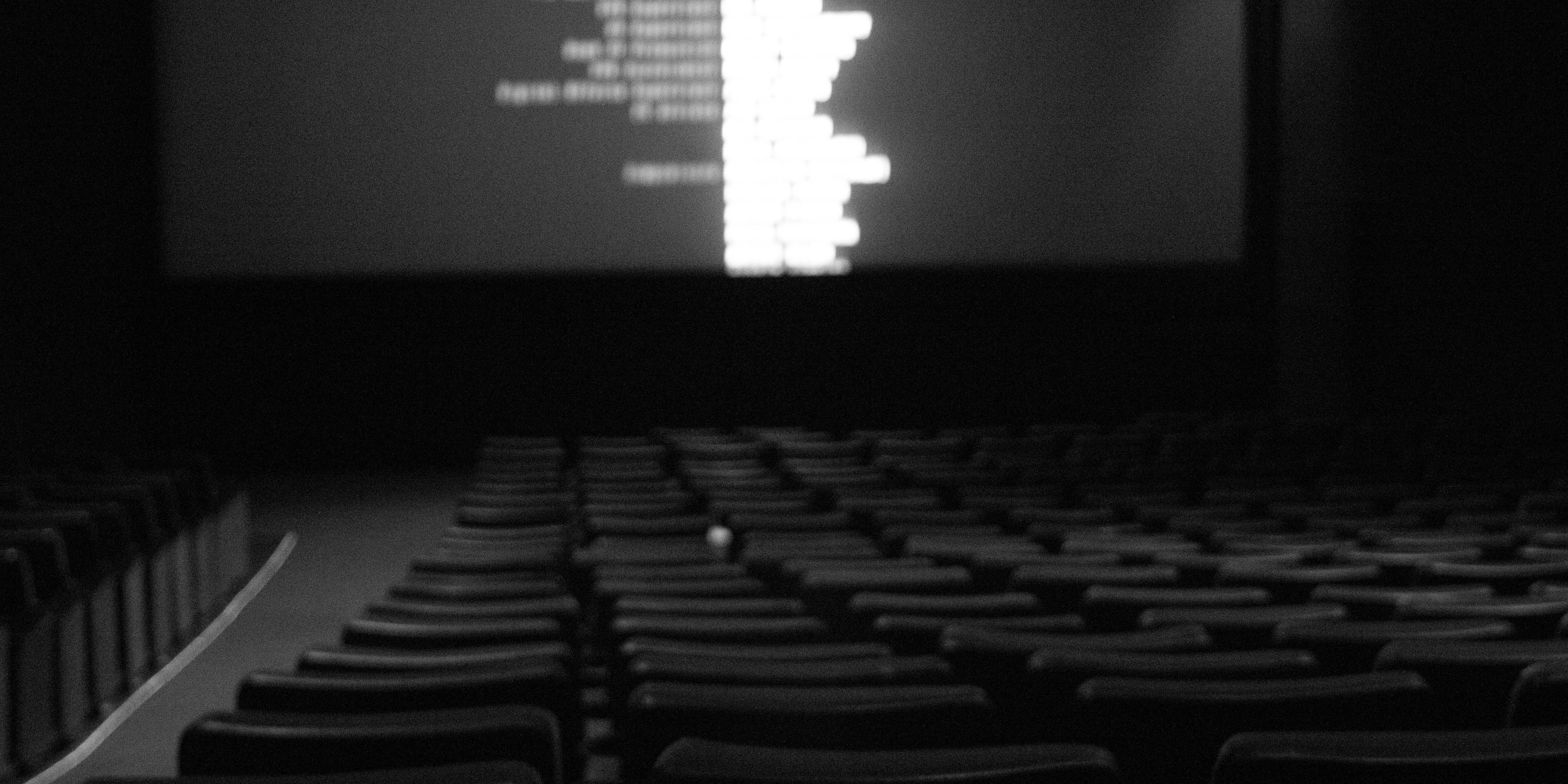 "beasts of no nation" on Netflix and the changes in films distribution policies
Mid october the film "beasts of no nation" started on the Netflix platform accompanied with large public attention. The drama about child soldiers in west Africa with Idris Elba in a supporting role is mentioned as next year Oscar's candidate. The film is not only interesting because of the contents quality but also regarding its distribution strategy. The film was released simultaneously on the vod-platform and in american and british cinemas. Therefore it is very interesting case study regarding the day-and-date-release (simultaneous distribution in cinemas and on the internet) attempts. In this article the business backgrounds of this distribution policy will be explained.
httpv://www.youtube.com/watch?v=oRsaclO0VbU
The film was was produced with a budget of approximately six million dollar and directed by Cary Fukunaga. It was nominated for the Golden Lion at the Venice film festival in 2015 (Frater 2015 and Pulver 2015). After more successful festival screenings, the film was purchased by Netflix with the assumed amount of twelve million (McNary 2015). Netflix originally wanted to release the film in cinemas worldwide and on their platform. Because some major cinema chains in the U.S. boycotted the plans the film started only in some independent cinemas in the U.S. and UK and online. The parallel release can be seen as a revolutionary idea according to the established distribution chain for movies in which the cinematic release is in the first place exclusively. This structure is coming under increasing pressure.
From a business perspective the problem for the rightsholder is to deliver his product to the customer in the best way. Earlier when film was still analogue it was a challenge because of the high costs for every copy distributed. There was no possibility to provide a copy for every customer in a way people would have been able to afford it. In this situation it seemed to be the best way to allow a certain number of customers to watch the film in a movie theatre where a number of customers can watch the film at the same time. When TV emerged an additional distribution channel for movies was established. Now broadcasting stations had the task to provide the end user with the content in addition to the cinemas. This kind of distribution was much more cheaper because TV is able to allow the simultaneous consumption for a larger audience. It can be seen as an indication for the increasing individualisation and autonomisation of the customers that technical solutions like VHS, DVD and BlueRay became important distribution channels for films later on. With these solutions it became possible to satisfy the customers demands for on demand consumption. Due to the increasing number of broadband internet connections it is becoming easier for film producers to reach their audience directly. This strategy is pursued by the vod-platforms by producing their own content which they are able to distribute as sole rights holders. The distribution of films in different channels and the existence of corresponding exploitation windows can be seen as a historically grown market structure that created a very diversified market with a large number of market participants. Regarding the historic evolution of this market it can be seen that this market structure evolved constantly.
The process of film production entails high first-copy costs while every other copy in digital distribution produces almost no additional costs. To refinance the high production costs of this product the different exploitation windows evolved to sell the product many times to achieve higher revenues. From the perspective of certain customers it is very necessary for them to see the film on a large screen in the best quality. For other groups of customers it is important to watch the content at home on demand while other audiences can wait until the free TV distribution. The different exploitation windows evolved according to the different customer needs. In the online distribution similar windowing strategies are emerging. The distribution on subscription on demand platforms first and on advertised solutions afterwards is very similar to the established structures.
The increasing number of subscription on demand services proves that there is a growing number of customers who ask for this distribution model. Insofar the distribution on svod-platforms can be seen as a optimized customer approach. The perspective of challenges by film piracy is not in the focus of this article but it can be a way to fight piracy by providing legal offers (Bird and Jain 2009, page 66).
"Beasts of no nation" is not the first attempt to introduce a day-and-date release strategy. Other examples are Steven Soderberghs "Bubble" in 2005 or Jacob Lass' "Love Steaks" in 2013, both of them were not able to achieve relevant box office. Because Netflix is not publishing viewing numbers for certain films on their platform it is hard to estimate the numerical success of "Beats of no nation". Regarding the box office from the first two weeks the film was no success in cinemas. The 50.000 U.S. dollar revenues in cinemas so far are compared to similar independent movies not impressive. However the announced viewing numbers on the platform are significant. More than three million viewers in the U.S. alone and: "the film was the number one streamed movie in all of Netflix's territories" (Bernstein 2015). It seems to be obvious that the cinematic release for Netflix was not to achieve significant box office but to take part in the race for an Oscar as Ted Sarandos, chief content officer explained (Robehmed 2015). Netflix seems to apply the strategy of self-productions in the long term, there is a number of projects announced.
How do market participants react to this developments? Concerns can be seen in many cases (Knott 2013). The concerns of established market participants regarding new market entries also is not a new phenomenon. In the early days of TV the cinemas refused to distribute their movies to broadcasting stations until they started to produce their own content (Balio 1985, page 547). From a media-theoretical perspective it can be observed that the rise of a new medium never destroyed an established medium. There are still newspapers, radio and books (Riepl 1913). How established firms react to new market entries was explored by Caves and Porter (1977) for example. They demonstrated different strategies firms apply to face these challenges. One is product differentiation to exploit further revenue sources (Caves and Porter 1977, page 245) and the other is vertical integration.
As a conclusion the described distribution strategy of "Beasts of no nation" is not a revolution itself but can be seen as part of ongoing changes in the market that are challenging established market structures.
---
references:
Balio, T. (Ed.). (1985). The American film industry. Univ of Wisconsin Press.
Bernstein, P. (2015): Netflix reveals viewership numbers for "beasts of no nation". Online: http://www.indiewire.com/article/netflix-reveals-viewership-numbers-for-beasts-of-no-nation-20151026 (28.10.15)
Bird, R., Bird, R., & Jain, S. C. (Eds.). (2009). The Global challenge of intellectual property rights. Edward Elgar Publishing.
Caves, R. E., & Porter, M. E. (1977). From entry barriers to mobility barriers: Conjectural decisions and contrived deterrence to new competition*. The Quarterly Journal of Economics, 241-261.
Frater, P. (2014): Cannes: Participant Boarding Idris Elba-Starrer 'Beasts of No Nation' (EXCLUSIVE). Online: http://variety.com/2014/film/news/cannes-participant-boarding-idris-elba-starrer-beasts-of-no-nation-exclusive-1201184696/ (26.10.15)
Knott, A. M. (2013): What Netflix and IBM Can Teach Us About Disruption. Online: http://www.cnbc.com/id/100653971 (26.10.15)
McNary, D. (2015): Netflix Makes Another Bigscreen Splash With 'Beasts of No Nation'. Online: http://variety.com/2015/film/news/netflix-makes-another-bigscreen-splash-with-beasts-of-no-nation-1201444716/ (26.10.15)
Perez, S. (2015): Netflix Moves Into Original Feature Films, Starting This October. Online: http://techcrunch.com/2015/07/07/netflix-moves-into-original-feature-films-starting-this-october/ (26.10.15)
Pulver, A. (2015): Beasts of No Nation brings Netflix to Venice with beauty and horror. Online: http://www.theguardian.com/film/2015/sep/04/beasts-of-no-nation-brings-netflix-to-venice-with-beauty-and-horror (26.10.15)
Riepl, W. (1913). Das Nachrichtenwesen des Altertums: mit besonderer Rücksicht auf die Römer. BG Teubner.
Robehmed, N. (2015): Why Netflix's 'Beasts Of No Nation' Box Office Flop Doesn't Matter. Online: http://www.forbes.com/sites/natalierobehmed/2015/10/19/why-netflixs-beast-of-no-nation-box-office-flop-doesnt-matter/ (26.10.15)
Photo: User:agnellina / Flickr, CC BY-NC-ND 2.0
This post is part of a weekly series of articles by doctoral canditates of the Alexander von Humboldt Institute for Internet and Society. It does not necessarily represent the view of the Institute itself. For more information about the topics of these articles and asssociated research projects, please contact info@hiig.de.
This post represents the view of the author and does not necessarily represent the view of the institute itself. For more information about the topics of these articles and associated research projects, please contact info@hiig.de.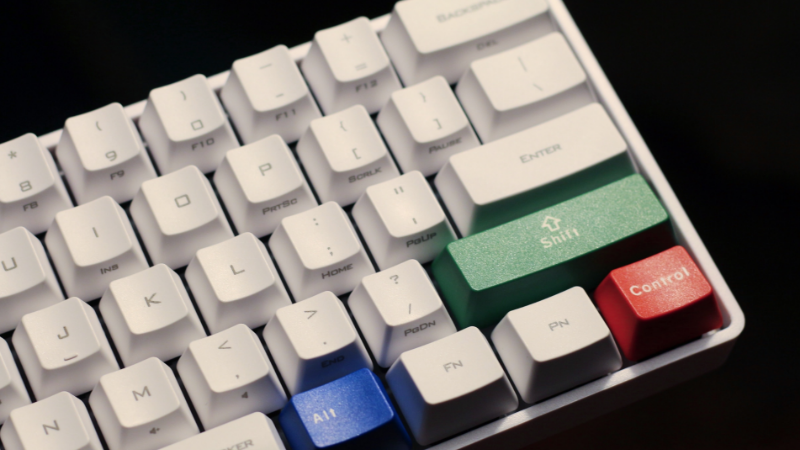 We develop robust data governance frameworks and models to provide practical solutions for good data governance policies.
Sign up for HIIG's Monthly Digest
and receive our latest blog articles.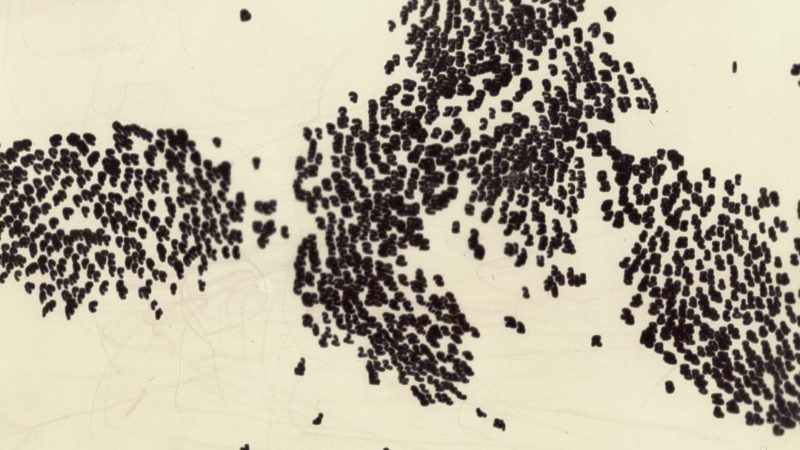 A lot of data is collected about employees. Current studies show: People analytics has risks, but also real potential for human resources.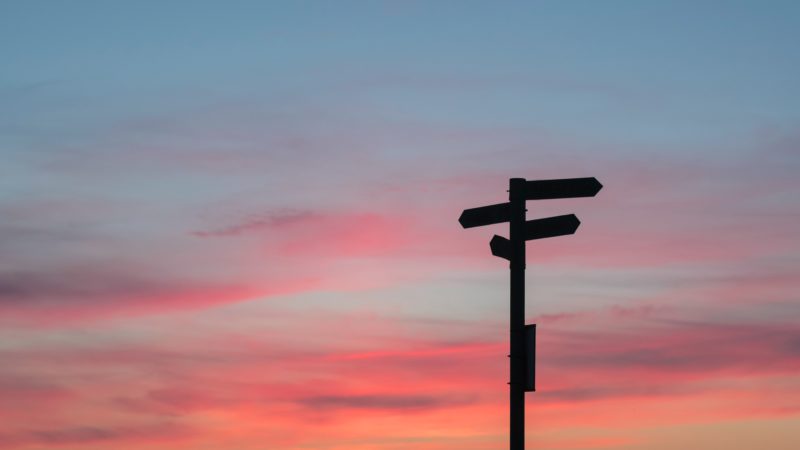 EU AI Act: Tomorrow's AI will be decided by authorities and companies in a complicated structure of competences.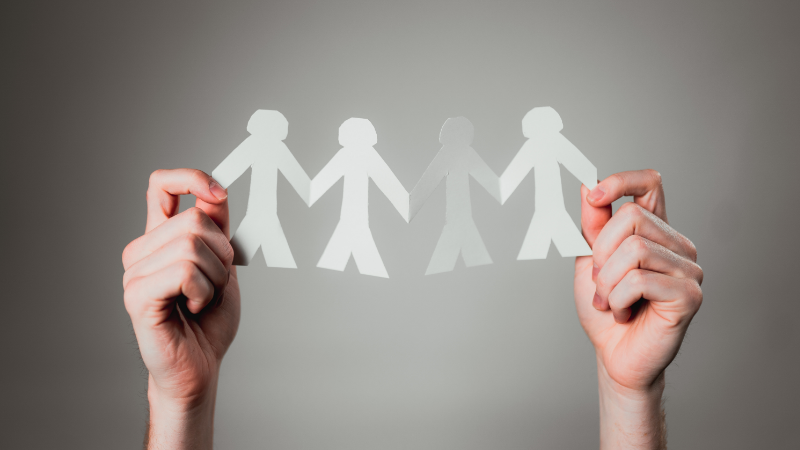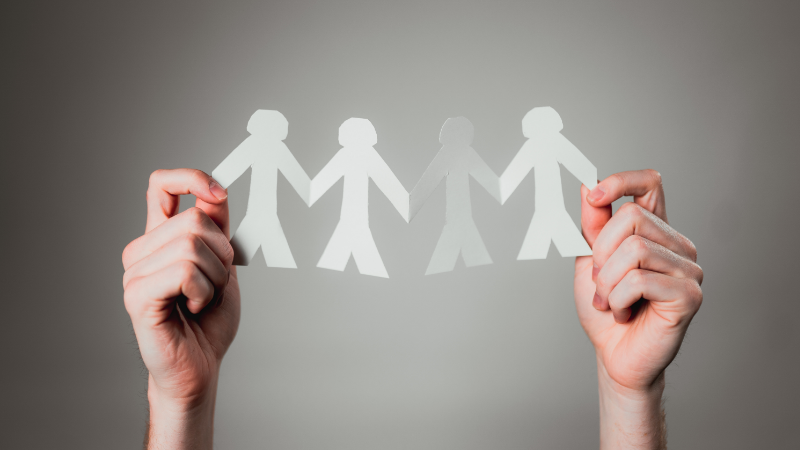 What makes the Common Voice project special and what can others learn from it? An inspiring example that shows what effective participation can look like.