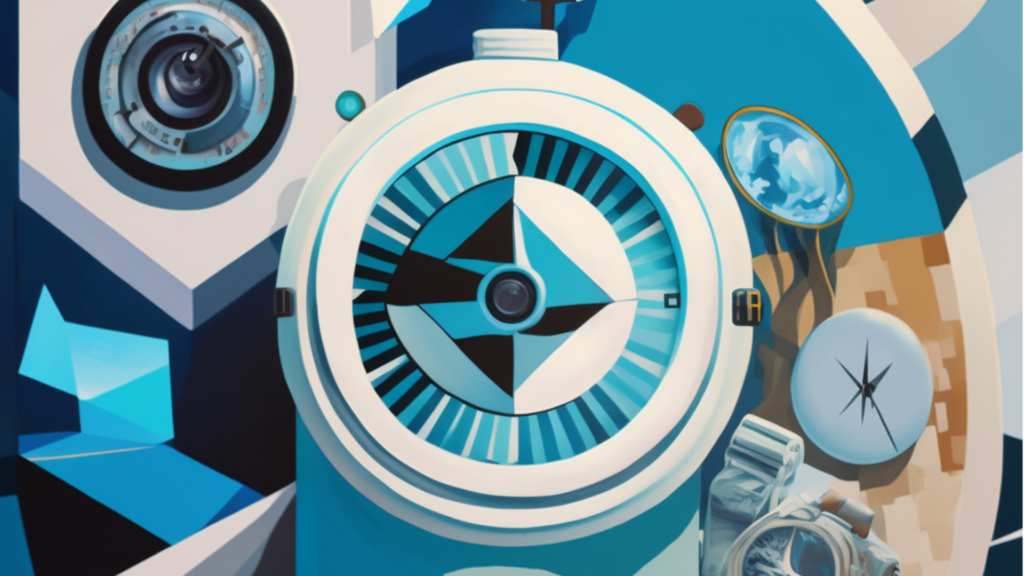 Artificial intelligence (AI) is a hot topic and the discussion about its capabilities is roaring. But what is the hype really all about? Find out in the card game KI-Kompass! Take on the role of ultimate AI experts and help citizens with their queries. Your mission: find out which problems can actually be solved by AI systems. But beware! Not every task is suitable for AI. It's up to you to decide which challenges might be best solved without artificial intelligence. Whoever proposes the most convincing solutions and in the end has dealt the most cards will become employee of the day and win the game! Let your imagination run free and find creative ways through the uncharted territory of artificial intelligence.
The KI-Kompass is not just about fun and entertainment, but also offers a realistic perspective on active AI systems and their importance for the common good. Learn about the many ways AI can positively impact our society and where we might in fact not need it.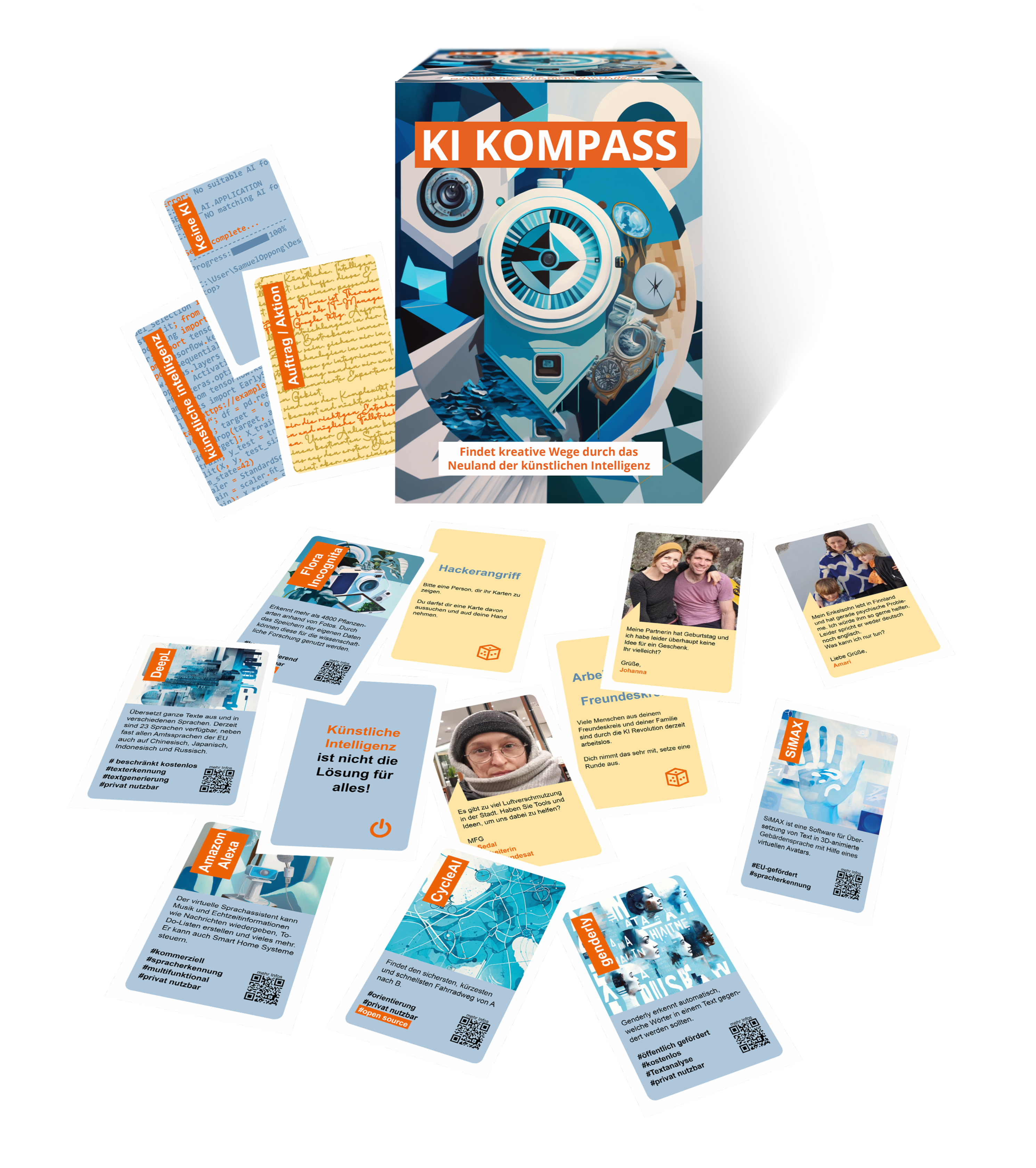 Background knowledge on AI (see instructions)

Individual AI systems (QR Code)
AI: A Matter of Computer Science and Politics
Artificial intelligence is a complex umbrella term that is difficult to define unambiguously. While AI is a branch of computer science that involves the technical replication of human intelligence, the very understanding of human intelligence is still controversial. In today's use, the term artificial intelligence mostly refers to various technical applications that altogether contribute to the automation of processes imitating human abilities, e.g. human vision (Computer Vision) or the translation of human language (Natural Language Processing).
The explainability of AI systems is especially important when they are used in a context where decisions have consequences for humans. For human actors are always involved in the use of AI systems: In their development, the selection of training data, the way they are used and, of course, in the evaluation and utilisation of AI-generated probabilities. AI use therefore always is also a political question.
Make AI Explainable
For the KI-Kompass, we have made a selection of currently existing and common good-oriented AI applications, for each of which further information can be found via the QR code. The selection does not correspond to the mainstream of today's AI systems, but is a deliberate selection intended to show that AI applications are used in very different areas of society. Many examples show that AI systems are also used for the common good, e.g. in nature conservation or to increase everyday accessibility for people.
The game "KI-Kompass" is a result of the project Artificial Intelligence, Explained in Human Terms, which was developed in cooperation between the Alexander von Humboldt Institute for Internet and Society (HIIG) and the non-profit organisation neuland & gestalten and implemented by the Büro für Sinn und Unsinn. In a transdisciplinary approach with citizens and experts, the research project developed explanatory models that provide access to knowledge on the topic of artificial intelligence (AI).

OPEN EDUCATIONAL RESOURCE
This open educational resource is published under the terms of the CC BY-NC-SA 4.0 Licence which permits unrestricted use, provided the original work is properly cited.
HIIG is continuously developing a wide range of OER, including a lecture series, a future thinking toolkit and several games.
PART OF THE RESEARCH PROJECT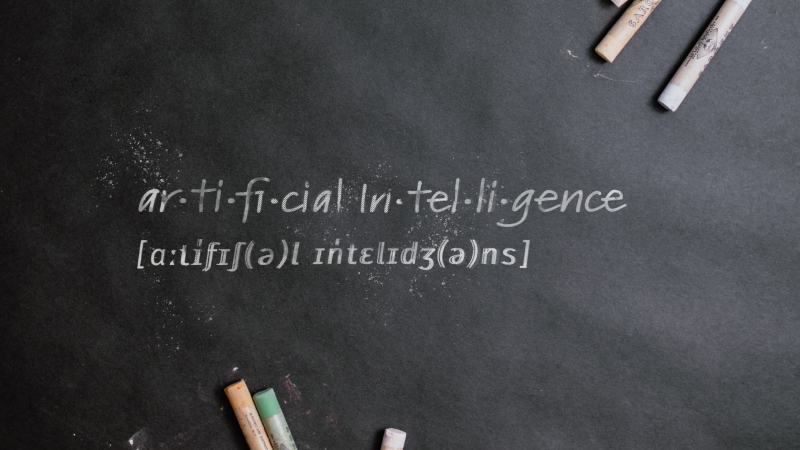 The project Artificial intelligence explained in human terms uses an interdisciplinary approach to develop explanatory models for AI systems.