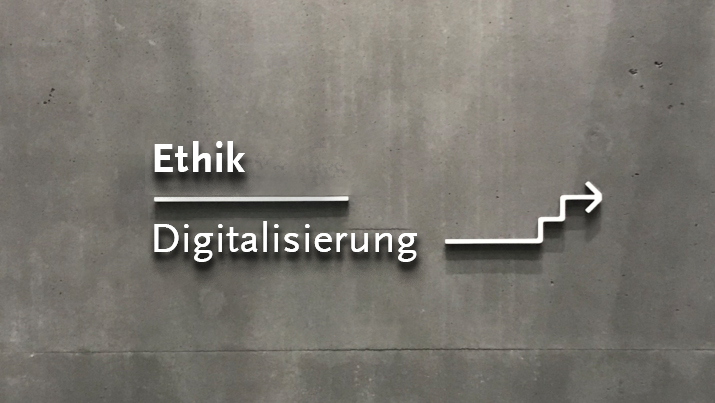 Die Fellows des 4. Sprints stellen sich vor
In response to our Call for Applications, we received an overwhelming number of outstanding applications. We are proud to announce and recognise our 25 participants, a mix of academics and practitioners from 14 African countries, across a wide range of disciplines and focus areas.
The Sprint is a collaborative, open environment during which participants are expected to work with peers and experts from around Africa and beyond to produce evidence-based reflections on the digital economy and its implications particularly for Africa. We are pleased to introduce our fellows cohort that will take part in the endeavour.
HIIG Reserach Sprint | FELLOWS
&nbsp
Adio-Adet Dinika
Affiliation: University of Bremen, Germany
Area of Focus: Digitalisation, digital labour rights, digital economy
Animata Kidiera
Affiliation: Gaston Berger University, Senegal
Area of focus: digital law, AI ethics
Ayça Atabey
Affiliation: University of Edinburgh
Area of focus: data protection, information privacy, human rights
Bendjedid Rachad Sanoussi
Affiliation: Internet Society/ KNUST
Area of focus: network & telecommunications engineering
Valentina Golunova
Affiliation: Namibia University of Science and Technology
Area of focus: digital health applications
Blaise Bayuo
Affiliation: Tony Blair Institute for Global Change
Area of focus: technology & financial access, health technology
Bridget Boakye
Affiliation: Tony Blair Institute for Global Change
Area of focus: internet policy, AI ethics
Emma Ruiters
Affiliation: Genesis Analytics
Area of focus: digital economy, ICT policy
Fatih Obafemi
Affiliation: Future Proof Intelligence
Area of focus: technology law, blockchain, cryptocurrency
Halefom Abraha
Affiliation: University of Malta
Area of focus: cross-border data & jurisdiction, internet governance
Ibtissam Chafia
Affiliation: Mohammed 6 Polytechnic University/ OCP Group
Area of focus: data science, machine learning
Jaquelene Mwangi
Affiliation: Harvard Law School
Area of focus: law, technology, innovation
Julius Mboizi
Affiliation: Harvard Law School
Area of focus: technology policy & regulation
Lydia Namugabo
Affiliation: University of South Africa
Area of focus: information systems
Michael Asiedu
Affiliation: University of St. Gallen
Area of focus: digital censorship
Ngwinui Azenui
Affiliation: Denison University
Area of focus: economics, structural change
Oarabile Mudongo
Affiliation: Research ICT Africa; University of the Witwatersrand
Area of focus: AI surveillance, facial recognition
Odilile Ayodele
Affiliation: Independent
Area of focus: International relations, digital transformation
Olusesan Ayodele
Affiliation: Obademi Awolowo University
Area of focus: technology management, information engineering
Peace Amuge
Affiliation: Women of Uganda Network
Area of focus: digital human rights, internet governance
Peter Mmbando
Affiliation: Southern Africa Youth Forum
Area of focus: digital rights & inclusion
Sadrag Shihomeka
Affiliation: University of Namibia
Area of focus:educational technologies, digital literacy
Sylvia Mutua
Affiliation: Communication University of China
Area of focus: content governance, digital literacy
Tarirayi Machiwenyika-Mukabeta
Affiliation: Bindura University of Science Education
Area of focus: educational technology, computer science
Winnie Kamau
Affiliation: Talk Africa
Area of focus: data journalism, data visualisation
Über das Projekt
Die virtuelle Clinic ist Teil des NoC Forschungsprojekts "Ethik der Digitalisierung – von Prinzipien zu Praktiken", das darauf abzielt, tragfähige Antworten auf Herausforderungen an der Schnittstelle von Ethik und Digitalisierung zu entwickeln. Innovative Formate ermöglichen interdisziplinäre wissenschaftliche Arbeit an anwendungs- und praxisorientierten Fragestellungen und erzielen Ergebnisse von hoher gesellschaftlicher Relevanz und Wirkung. Der Research Sprint zu AI and Content Moderation ist gerade erfolgreich abgeschlossen worden. Das Projekt fördert einen aktiven Austausch zwischen Wissenschaft, Politik und Gesellschaft und trägt so zu einem globalen Dialog über die Ethik der Digitalisierung bei.
Neben dem HIIG sind die wichtigsten Projektpartner das Berkman Klein Center an der Harvard University, der Digital Asia Hub und das Leibniz-Institut für Medienforschung | Hans-Bredow-Institut.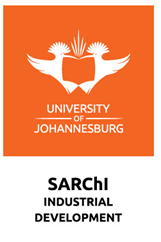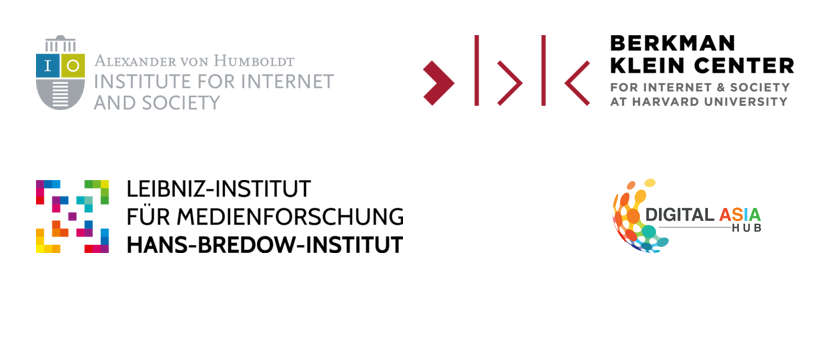 Das Projekt steht unter der Schirmherrschaft von Bundespräsident Frank-Walter Steinmeier und wird von der Stiftung Mercator gefördert.

Projektteam
Keep in touch
Would you like to receive the latest news on internet and social research? Subscribe to our newsletters.